This is an unprecedented time for each of us, and nothing is more important than the health and safety of our families, our colleagues, co-workers and their families, and our communities. The coronavirus is resulting in fear and loss, economic and employment impacts and cancellations of major life events. But it is also bringing communities together with neighbors help neighbors. We hope that each of you is safe and healthy. Our team at Kevin Gray Design is #TogetherAtHome with each of you. KGD is working remotely via Zoom or FaceTime to help clients rework an office area into your homes. Please contact us if we can be of assistance to you during this stressful time. 
#WorkFromHome isn't just trending on Instagram – it's also trending in our daily lives! For many of us, working at home from the dining room table or the couch is fine for the occasional weekend work or to check emails. Creating a functional and attractive home office to use for hours each day for weeks – or even months – is a very different need. 
Working in a functional home office environment will:
increase your productivity and your motivation

minimize your stress and frustration

improve your attitude and outlook
If you've been working from home for the past week and now realize your home office simply isn't what you want or need it to be, interior designer Kevin Gray has tips to make your home office functional and productive – and attractive. 
Kevin's Tips on How to Set Up Your Home Office
1. Set Up In a Guest Room
If you have a dedicated guest room but not a dedicated home office, your guest room is the ideal spot to locate your home office. By using a sofa bed or Murphy bed instead of a full or queen-sized bed, you can easily add a full-size desk and office chair, plus a bookshelf if needed.
An ergonomically correct desk chair that provides both comfort and support is important when working from home. Today there are many visually beautiful office chair designs – I like the desk chairs from Knoll (Pollock chair) and Herman Miller (pad chair). Your choice of a desk depends on how you like to work – do you use a desktop with a large monitor, or do you work from a laptop? Does your work require lots of documents and office supplies – or are you a paperless office? If you're a restless worker, a standing desk that adjusts to standard height is a good option.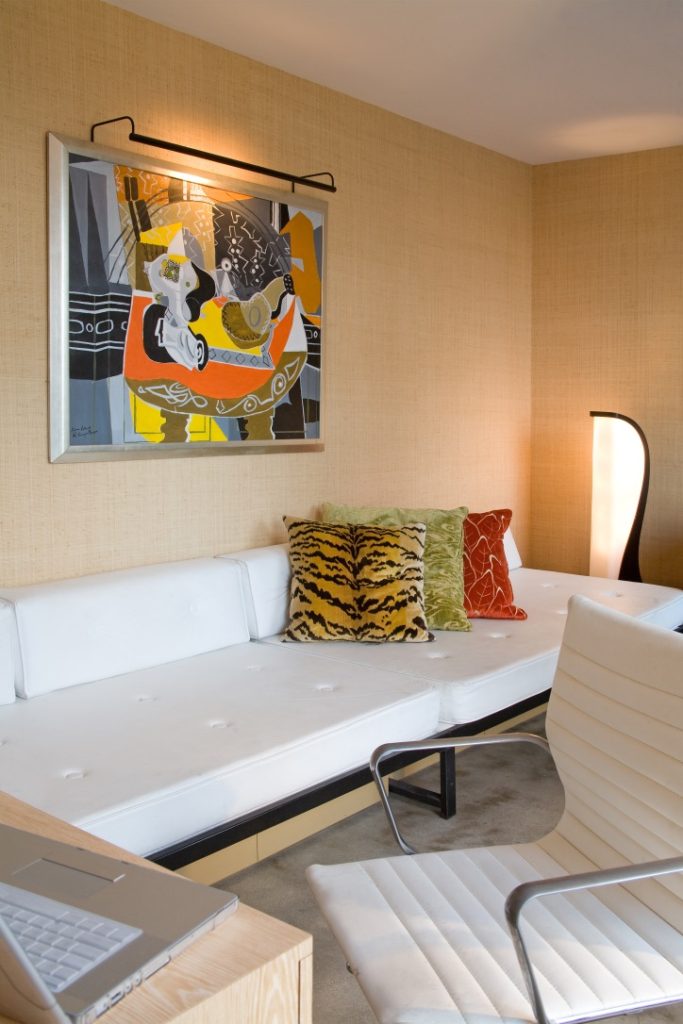 2. Room With A View
Are you easily distracted when you work, or do you get inspiration from a room with a view? Locate your home office in a space that works best for you and allows you to focus on the job at hand, whether that means facing a blank wall or gazing out at nature.
Nature can be calming and relaxing. If you work with a view of your balcony or patio – or if your home office is on your balcony or patio – add some fresh potted plants. If your home office doesn't have a window or a nice view, add some beautiful live orchid to your office area or a vase of flowers to your desk. Aesthetics matter.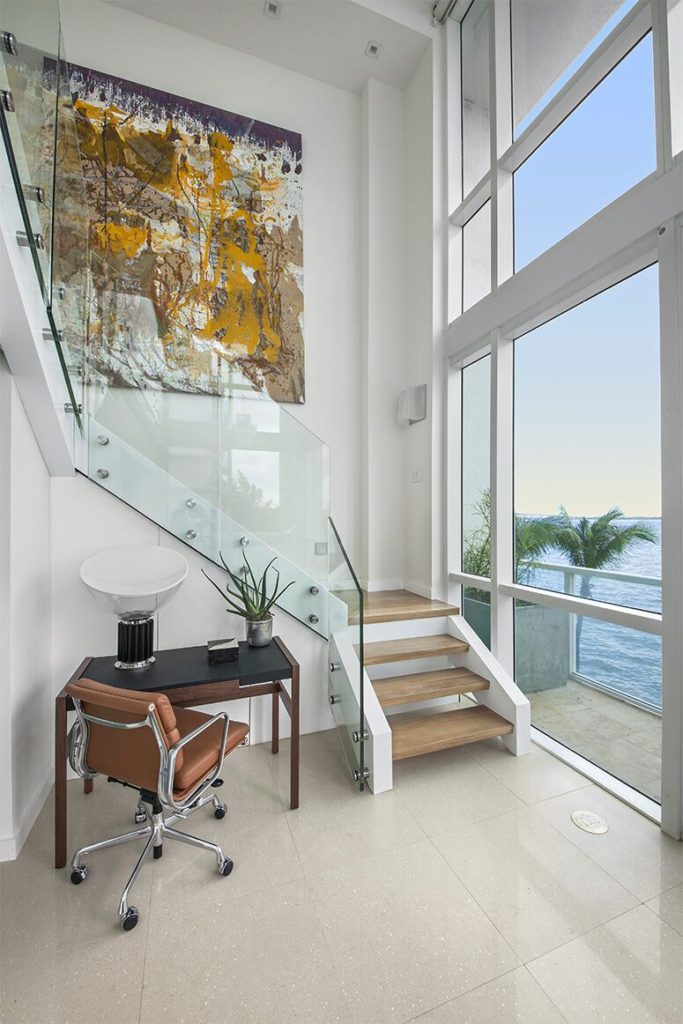 3. Declutter and Organize
In the haste to be productive, many new home offices have a clutter of cords and supplies. Take the time to hide the clutter by tucking all cords out of sight and keeping office supplies in a drawer or on a shelf in an attractive storage bin. Beautiful home bookshelves can in many different sizes and styles, and can easily be adapted for a home office to stow important documents, supplies and office resources. 
Beautiful cabinets and dressers are another good place to hide and organize needed supplies and offer a convenient countertop to display collections, TVs or other pieces in a multi-purpose home office.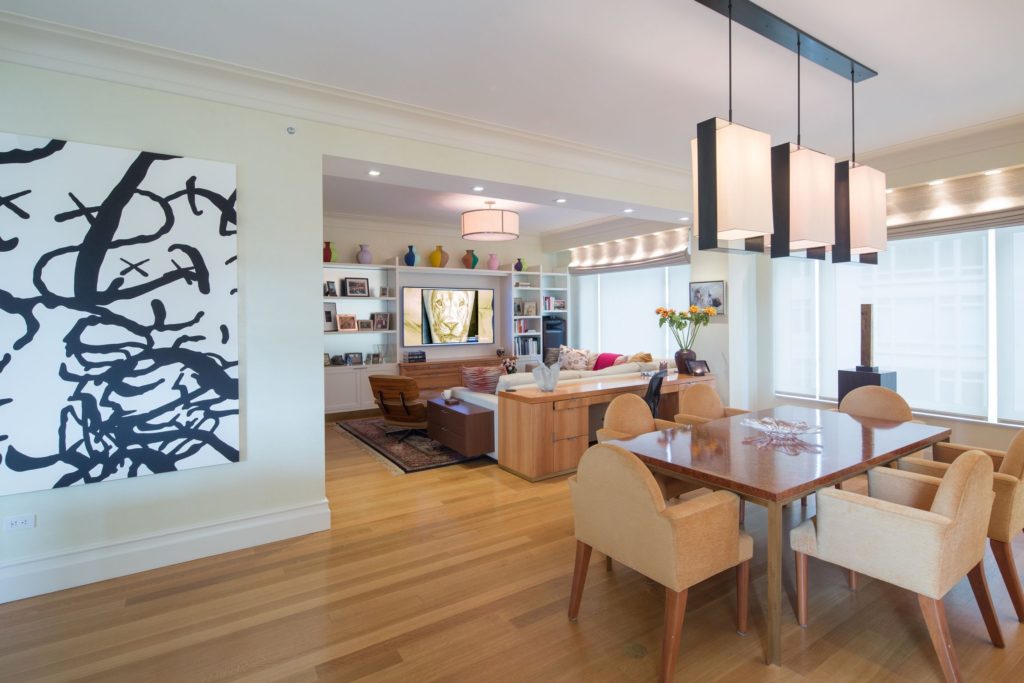 4. Let There Be Light 
A window with natural light is a tremendous asset to a home office – but so is task lighting. Desk lamps, floor lamps and ceiling fixtures make it easier for you to work without straining your eyes.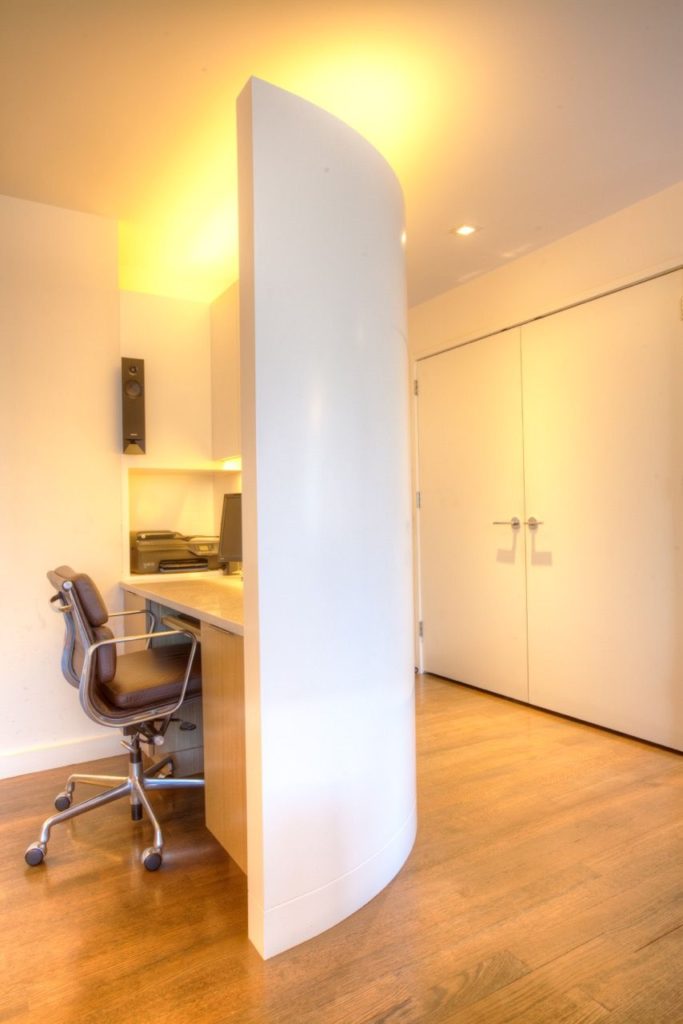 5. Don't Skip on Design
Functionality is critical to creating a productive home office. But design is equally important to create a home office that you want to work in and are proud to have in your home. Beautiful and functional office furniture is important, but so are artwork, rugs, paint colors and accessories.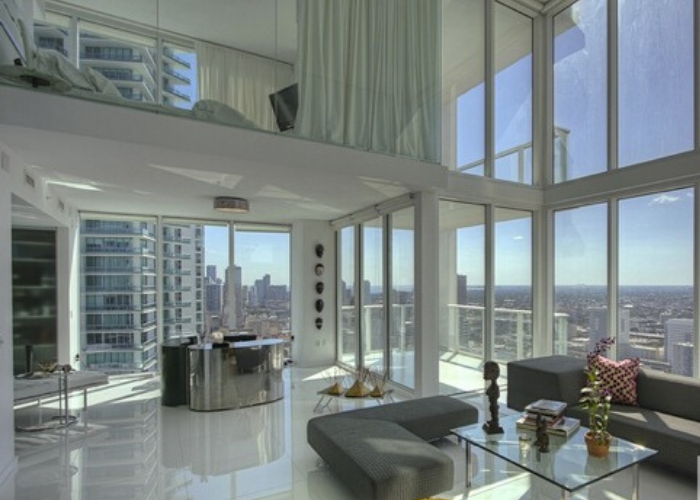 Next week I'll share some of my favorite home office pieces. 
A home office is not the same as a workplace office. It is part of your home, and a part that you may be spending 5, 8 or even more hours in each day. A well-design home office is just like a well-designed home: it should be attractive and welcoming, a place you're proud to call your home and want to be in. Designing your home office can take time. But if you get the basics right and start with a good desk and chair, the rest can be added.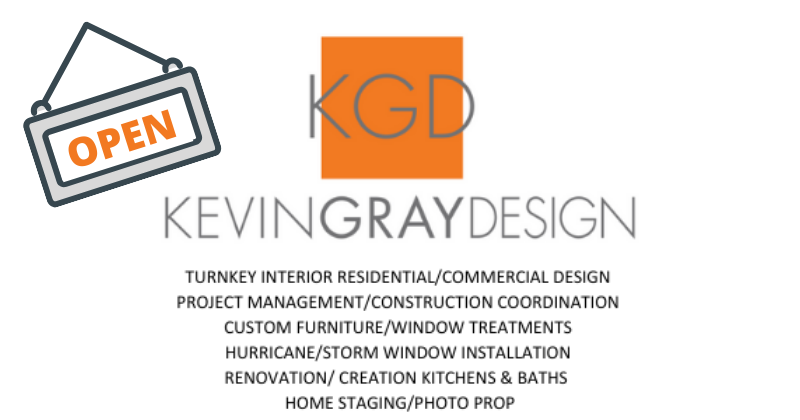 Kevin and the KGD team can work with you remotely to meet your needs 
The team at Kevin Gray Design's first priority is the health and safety of our team, our families, our clients and our communities. We take our commitment to practice social distancing and slow down the spread of the coronavirus very seriously and are working from home and doing our best to continue to provide service to our valued clients.