Kevin Gray Design Luxury Home Staging  
This luxury empty condo at Marina Palm in Miami Beach, Florida with beautiful views facing Biscayne Bay, was staged by Kevin Gray Design in one week and was rented furnished for $5,000 a month with an option to buy. Kevin Gray Design furnished the foyer, living room, dining room, kitchen bar, master bedroom, guest bedroom/TV room and three bathrooms. 

We provided custom accessories, flowers, plants, books and artwork throughout so the place didn't look staged.

People need to picture themselves in the home and imagine their lifestyle as if they lived there. Multimillion-dollar apartments don't sell as quickly when empty. Staging luxury apartments can help sell apartments faster, and at a higher price. 
Staging luxury apartments can help sell apartments faster, and at a higher price. 
– Interior Designer Kevin Gray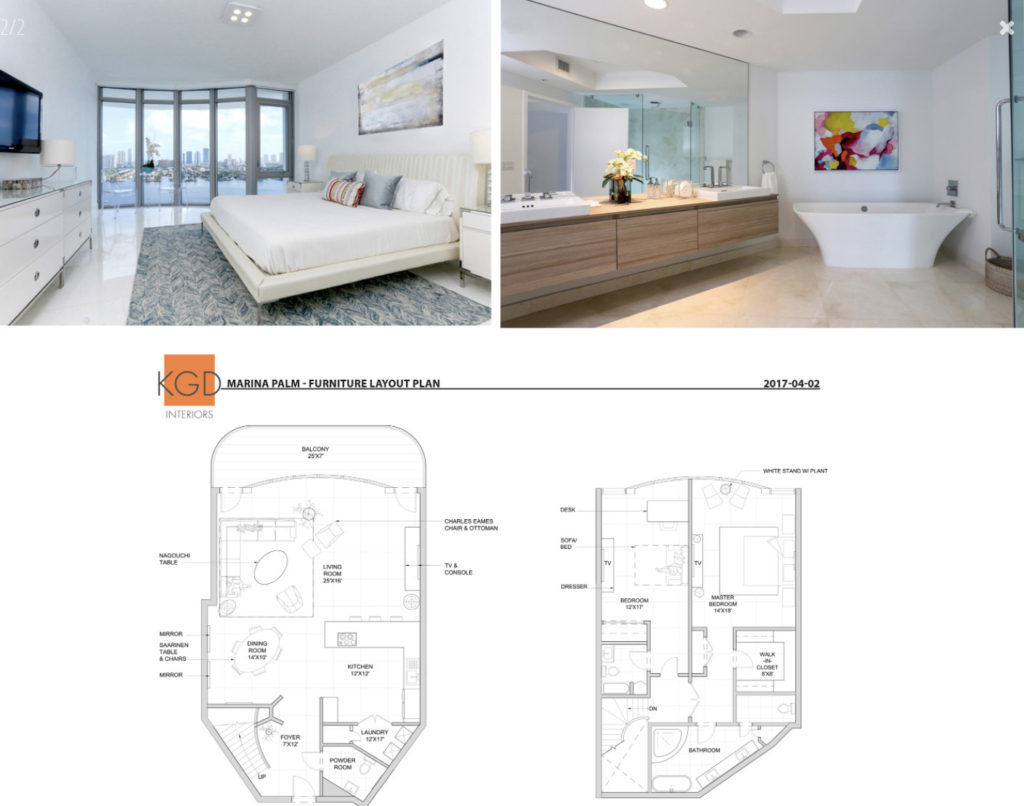 Our expertise, understanding of design trends and trade resources can transform a home within a week and obtain the best possible return on your investment.
DOES YOUR HOME NEED STAGING?
Call 305 751-4263 or email us at [email protected] for a complimentary assessment and estimate. 
KEVIN GRAY DESIGN provides complete home staging services. Our goal is to assist builders, realtors and homeowners by creating sophisticated settings where potential buyers can imagine themselves living. 
Kevin also specializes in re-working homes for clients who are in-residence by editing and styling their own furniture. Our goal is to enhance the value of your residence by executing strategic design updates. Homes staged by Kevin Gray Design focus on de-cluttering bookshelves, add some furniture, "enlarge" the windows by reworking existing draperies to achieve more light and view, and re-lamping ceiling fixtures and wall sconces throughout for optimal light to project a complete aspirational package.