KGD does all aspects of interior design and decorating including organizing crane deliveries, window replacement, city permits, insurance and flagmen 
RESIDENTIAL/COMMERCIAL DESIGN • PROJECT MANAGEMENT/CONSTRUCTION COORDINATION CUSTOM FURNITURE/WINDOW TREATMENTS PERMITTING / EXPEDITING • HURRICANE/STORM WINDOW INSTALLATION
New York City: Interior Design and Decoration by Kevin Gray Design
Kevin Gray Design provides full-service residential home an=d hight rise and project consultation to commercial interior design, construction and project observation services in New York City, South Florida and Washington D.C. Many of these projects require special accommodations due to houses in historic districts, city building height, city regulations or logistic issues. Interior designer Kevin Gray collaborates with architects, builders, insurers, city permit and inspection offices, and building management to organize and deliver an efficient solution for your construction and design requirements.
Window Replacement
All new windows are often required to be replaced with new energy-efficient taking into account all new code issues, such as hurricane storm windows not in Florida but in many other states. This work requires extensive planning and cooperation between many skilled workers, City and Landmark preservation departments and building compliance and safety measures to both remove and dispose of old windows and install new windows.
Street Parking
New York City has many logistic and safety laws, from parking and street-cleaning restrictions. Construction and delivery companies need to park large moving trucks and blocking off traffic while construction materials and furnishings are loaded and unloaded. KGD takes care of all parking permits for the construction team, movers and deliveries.
High-Rise Cranes
Construction materials are large, heavy and have bulky dimensions. Often materials won't fit in residential freight elevators.KGD works with your building management and the City departments to hire cranes that can lift materials directly into your apartment. Huge slabs of granite, grand pianos, mature trees or a spa tub – New York cranes can deliver large or heavy items directly to your home. Of course, the proper insurance and City paperwork must be submitted and approved before permits and approval is granted
Photos from an NYC Interior Design Project by Kevin Gray Design
Kevin Gray recently completed a construction and design project on a home on New York City's Central Park West that required craning materials into a high rise apartment, including the homeowner's large-scale artwork that required removal of a window to be carefully craned into the home.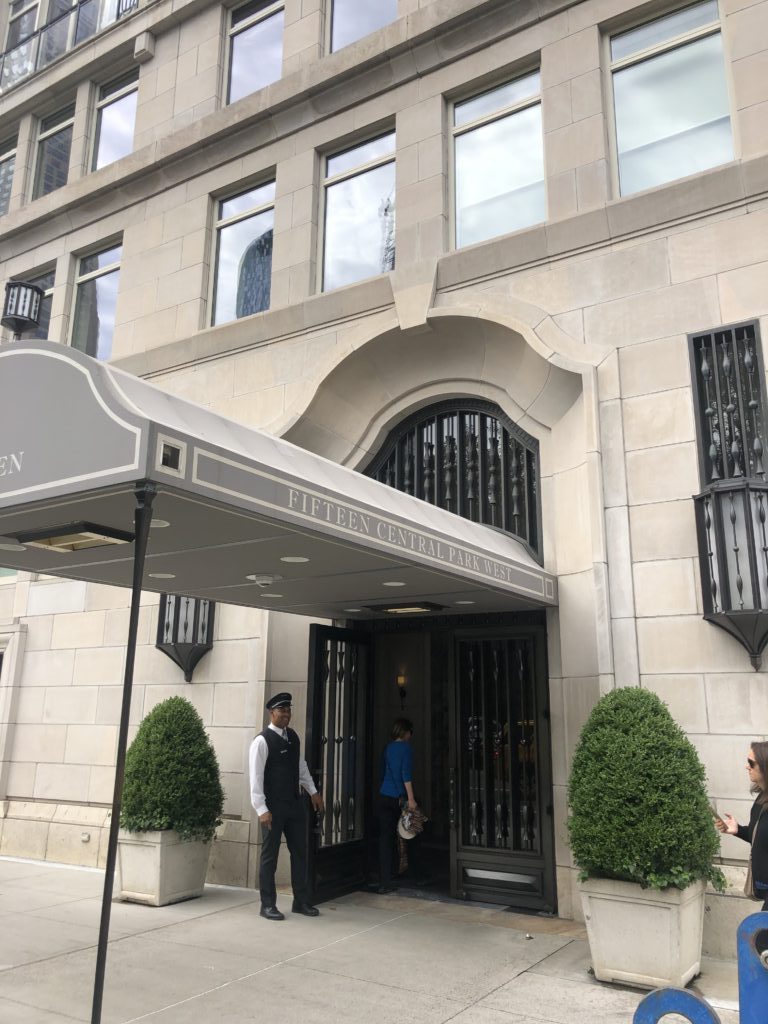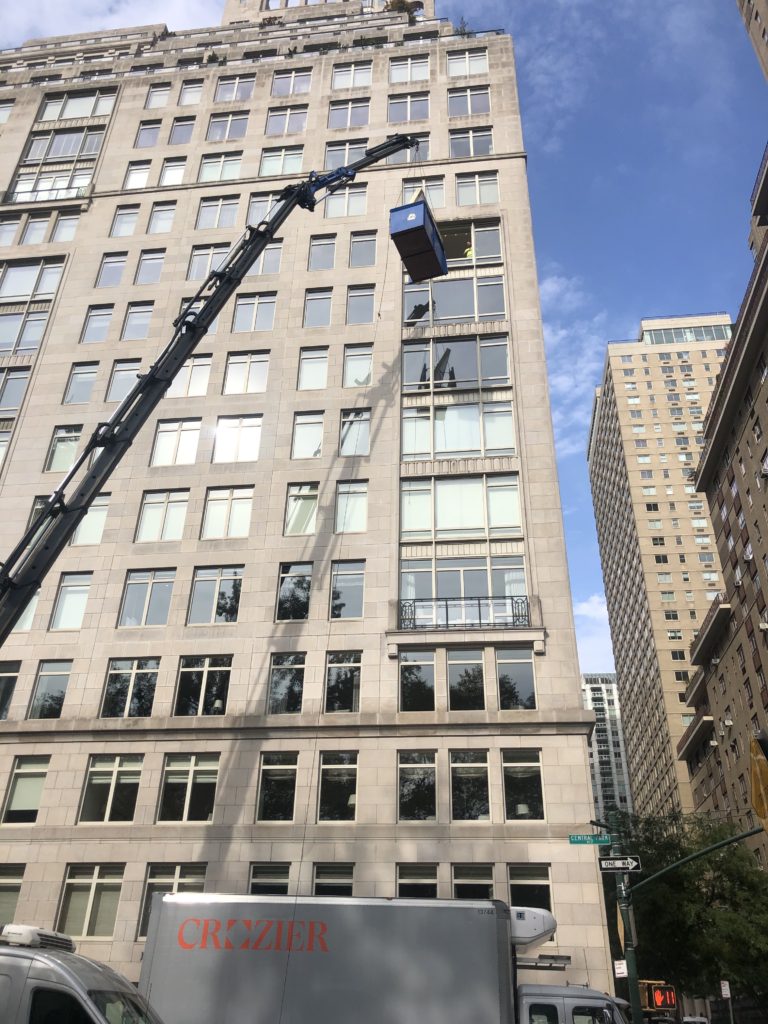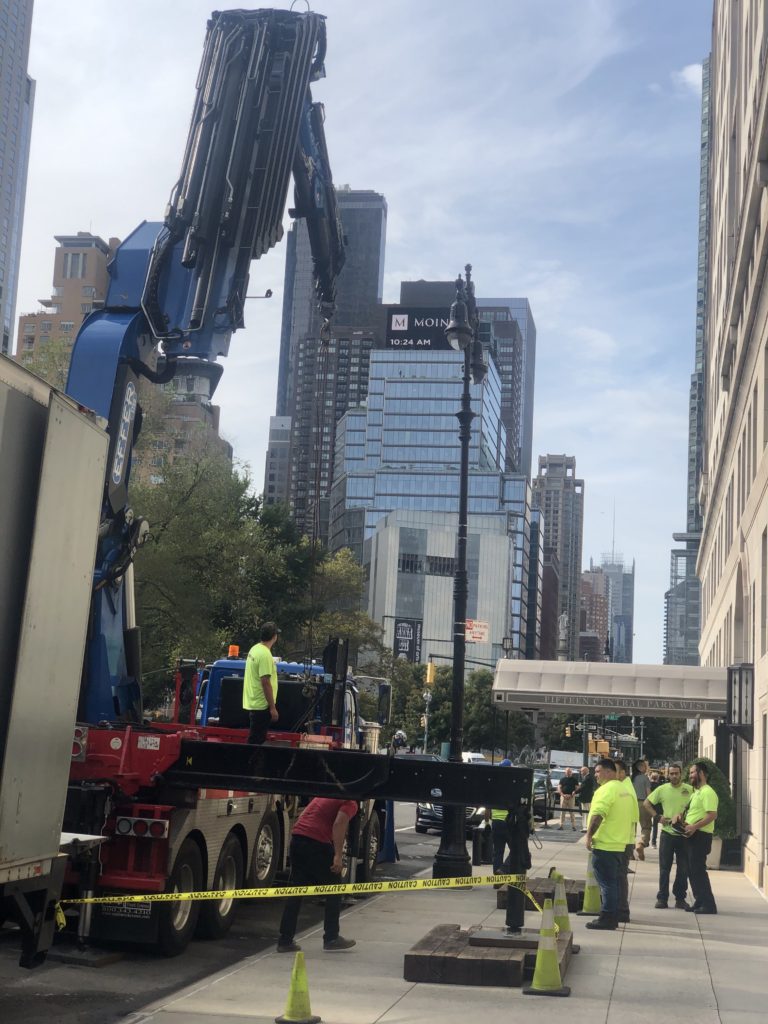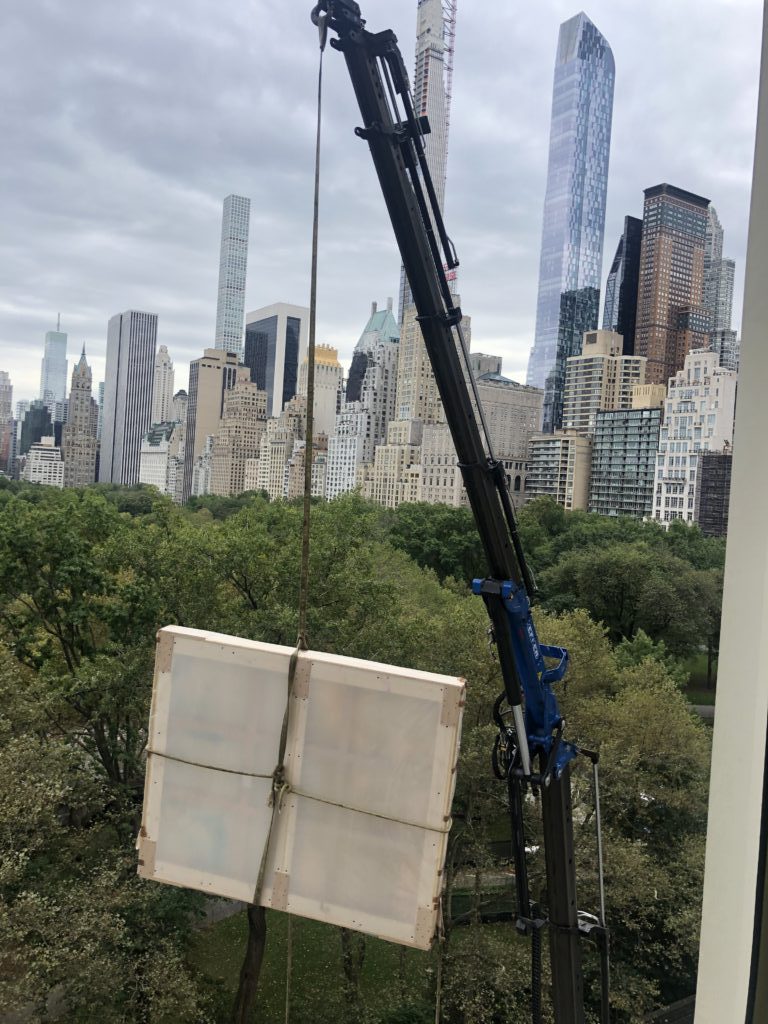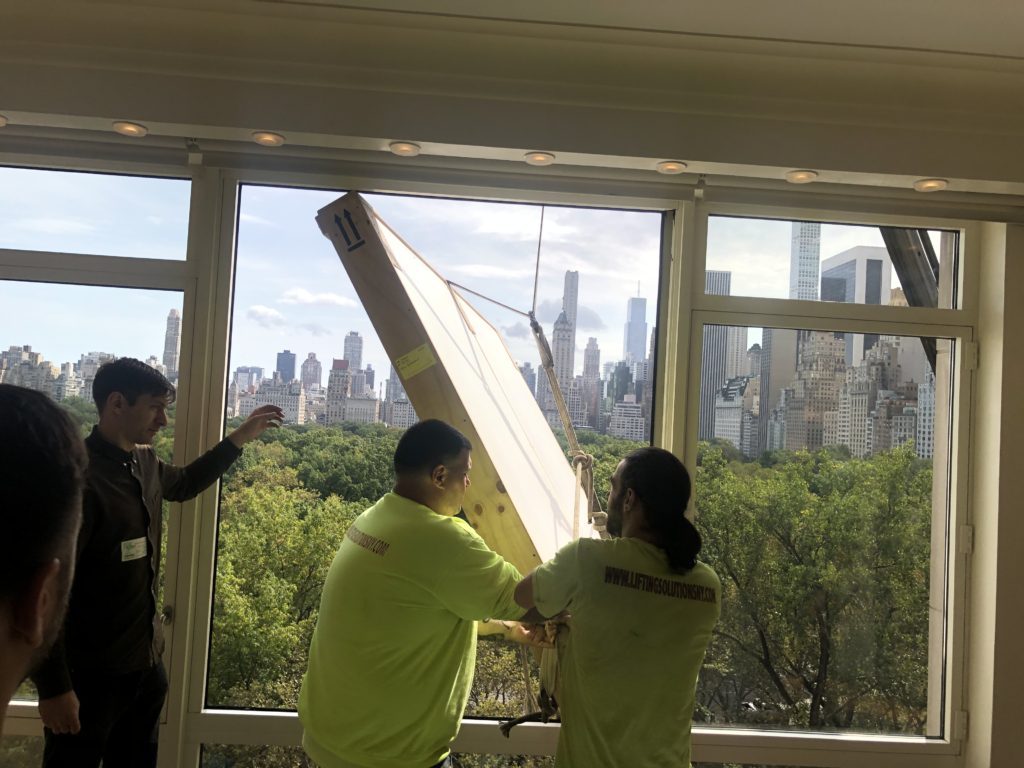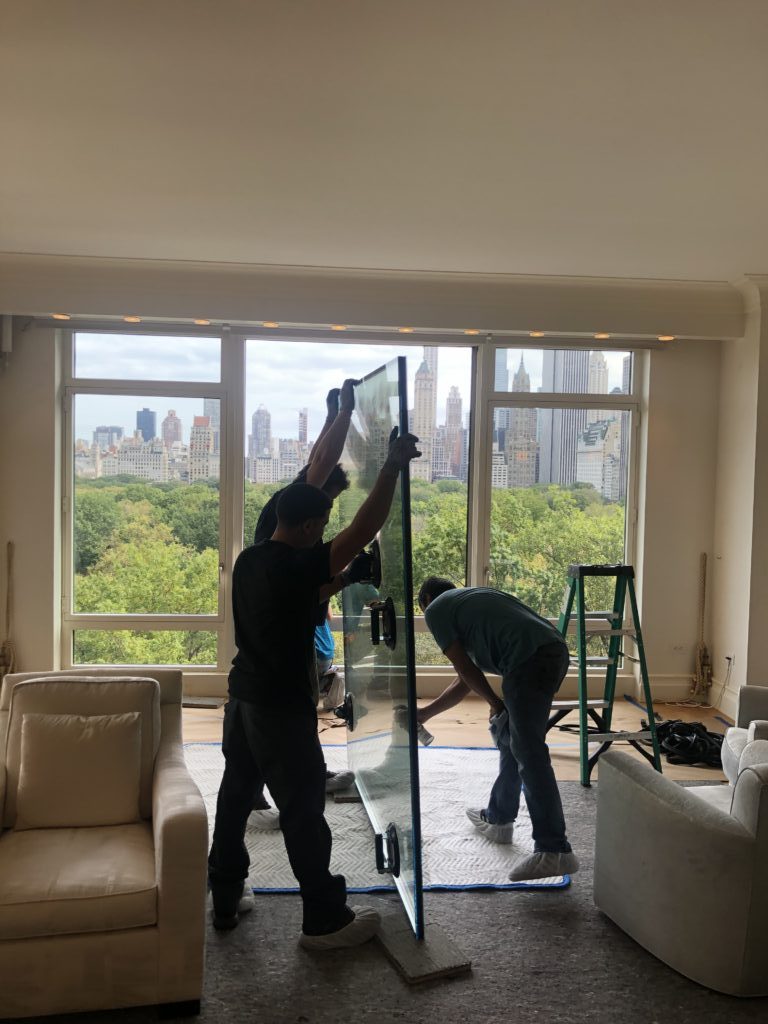 Portfolio: Miami, Florida's Palm Bay Tower Hurricane Window Installment by Kevin Gray Design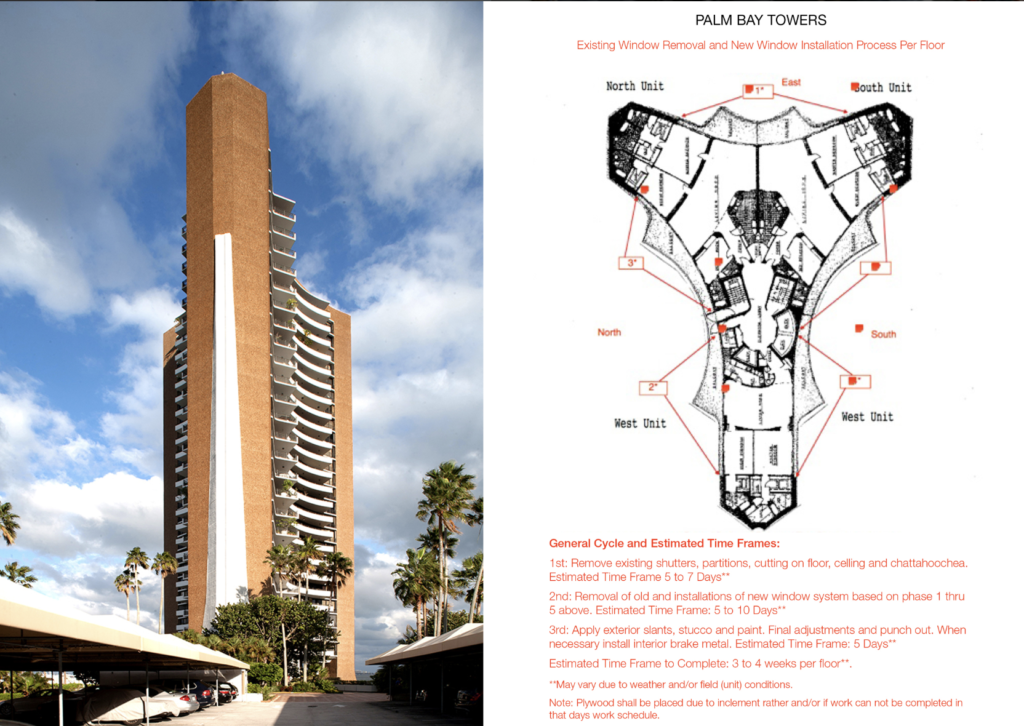 Kevin Gray Design (KGD) assisted the window removal and new impact window replacements/installation and subsequent interior and exterior wall and floor repairs or replacements for about 26 apartments in the Palm Bay Tower, one of Miami's most iconic residential tower, damaged by Hurricane Wilma. The project was finished ahead of schedule and under budget – without unit owners having to move out. Construction was contained by unique zip locking curtain walls; window treatments, floors and adjoining walls were meticulously restored.
The KGD Advantage:
Extensive experience from demolition to turnkey and knowledge of the permitting and construction process.
We offer a wide range of trades to make the necessary preparations before, during and after the window installation. We utilize custom heavy-duty dust barriers that are safely anchored floor to ceiling, wall to wall, with 8-foot zippers to isolate work areas from your home.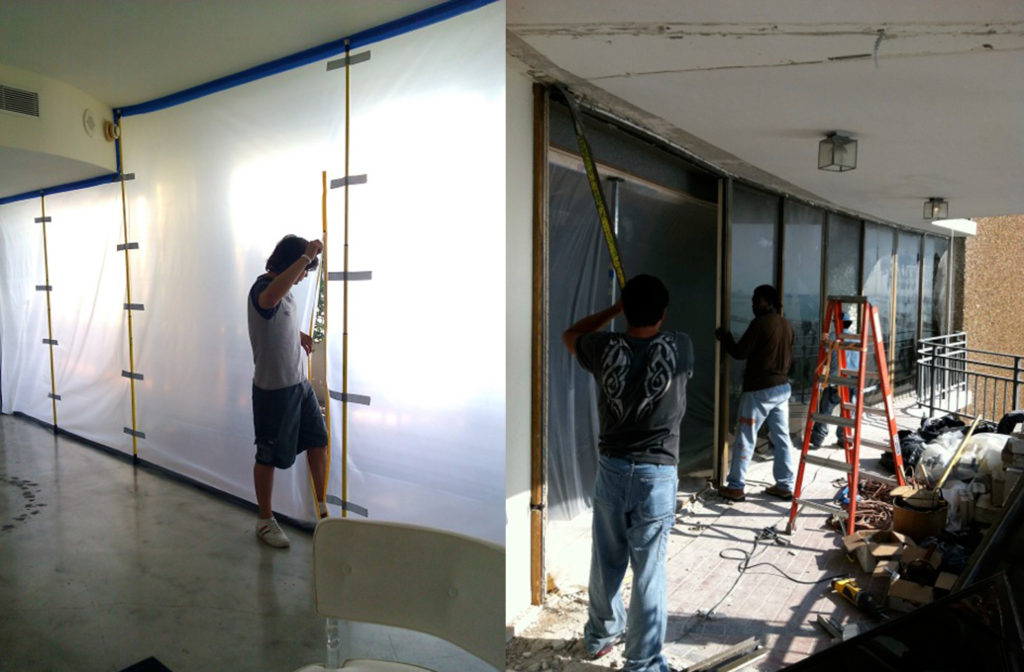 Learn More: Palm Bay Tower Hurricane Window Installment
Note: Many clients choose to renovate and/or update other areas of their home in conjunction with the windows project
To discuss your residential or commercial interior design project contact Kevin Gray Design at 305.751.4263.