Please don't miss the amazing FIT tribute to our beloved Michael. The show is free and open to the public 7 days a week from 9 am to 9 pm daily and closes on November 15. 
The Fashion Institute of Technology is hosting an exhibition celebrating the life and career of fashion designer Michael Katz. A long-time supporter of FIT who regularly spoke to students and donated pieces to the FIT museum, Michael Katz died unexpectedly in April. Anne Kong (FIT) and David Kong produced the brilliant exhibition, FIT Tribute To Michael Katz is a retrospective of the artist's collections and celebrity clientele. LOOKonline featured the exhibition in a recent article A FIT Tribute To Michael Katz Shows His True Colors, showcasing Katz's amazing artistry and creativity.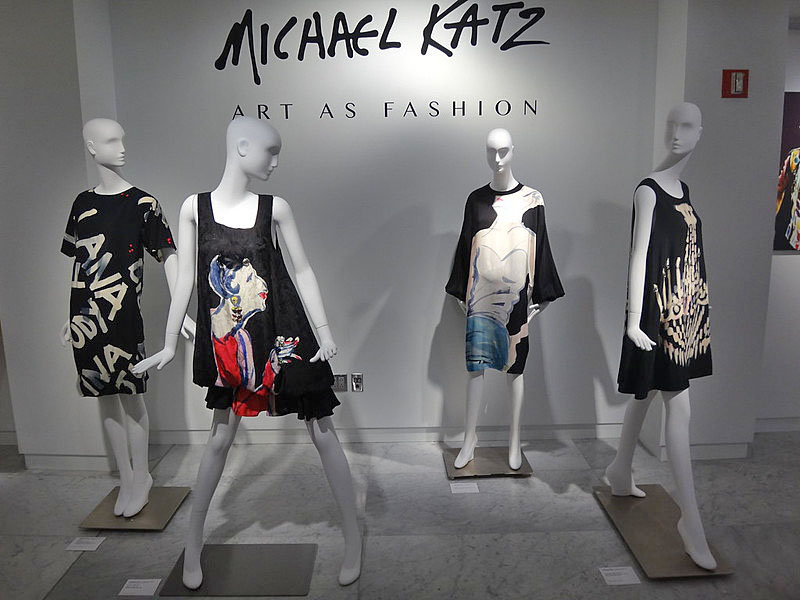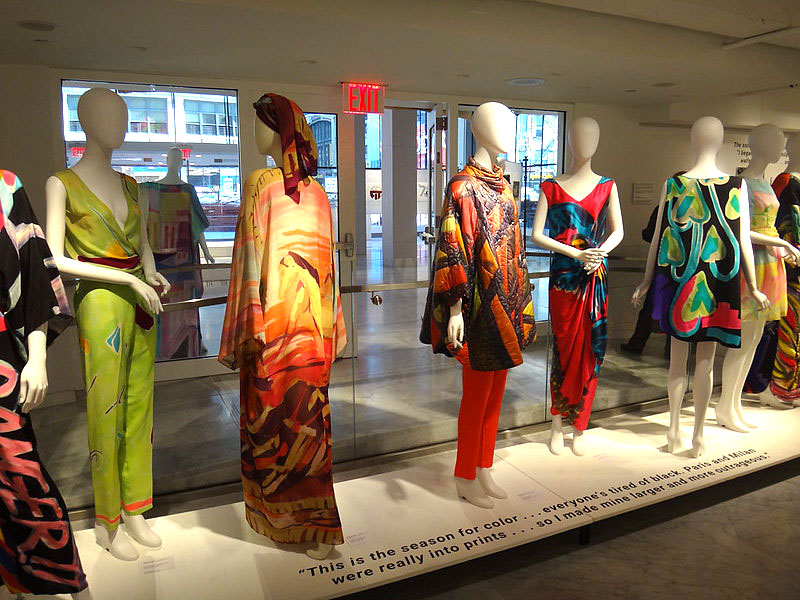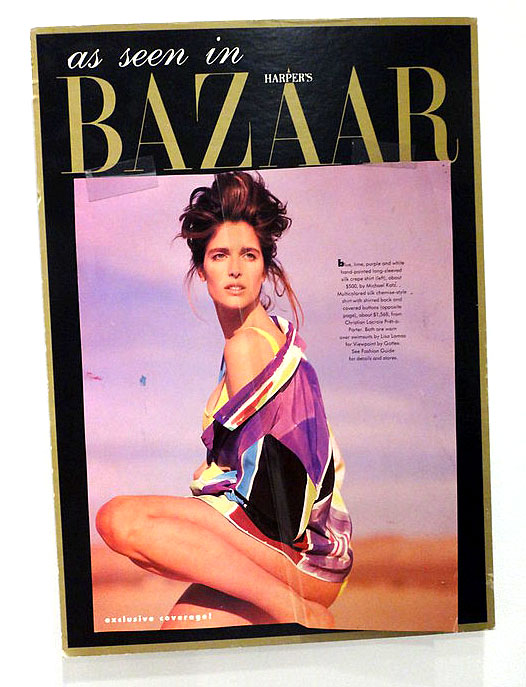 Your support of the Michael Katz FIT Student Scholarship Fund is sincerely appreciated. 
Michael Katz and interior designer Kevin Gray have been best friends since the early 90s. Michael and Kevin's friend Wendy Goodman's article in The CUT features a tour of Michael's colorful and joyous apartment, with photos by Vala Kodish: The King of Color Artist-turned-designer Michael Katz left a vibrant legacy, created inside his 2,500-square-foot candy-colored loft. Kevin designed the NYC loft where Michael lived, worked, held fashion shows and entertained friends and family. The loft was a continuously evolving collaboration between Kevin and Michael, with kitchen renovation planned for this spring/summer.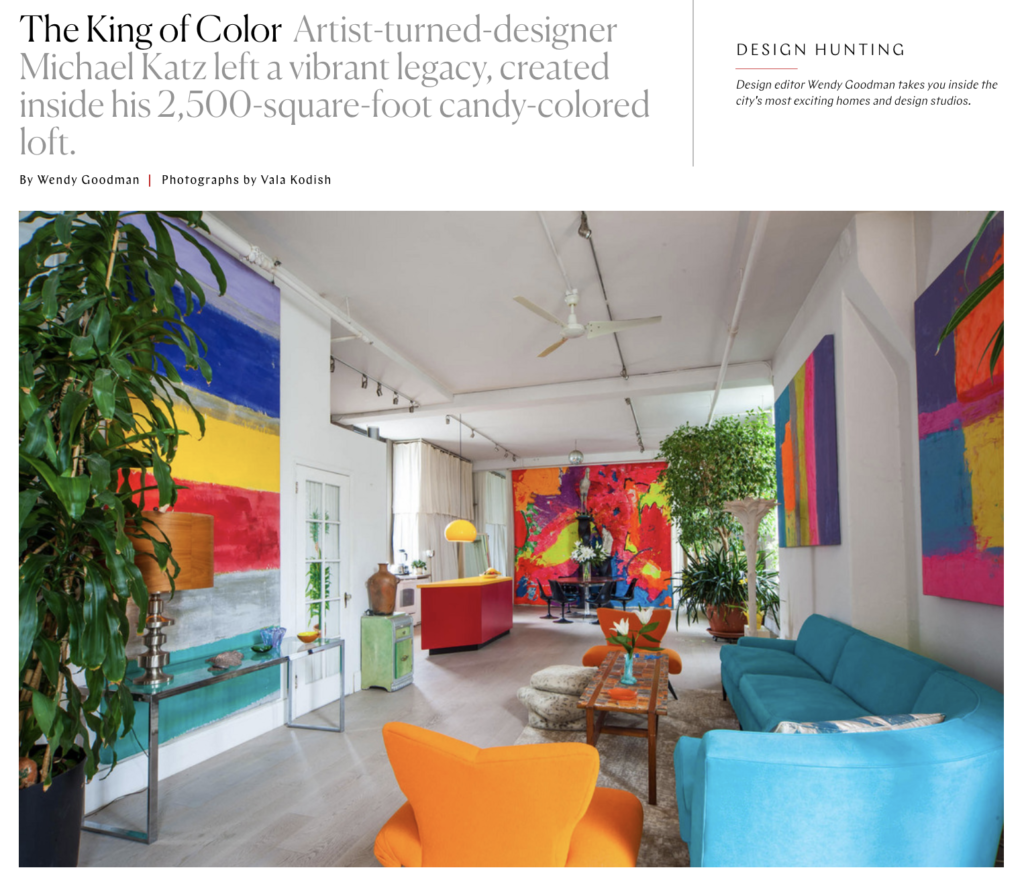 The Loft
Michael Katz was my best friend and soulmate and we shared the Union Square Loft just as the "Odd Couple" TV series in the '70s. 
Michael had The Loft for more than 40 years and I shared the Loft with him for the last 20 years. During that time we worked together on all new re-upholstery to work in harmony with his own artwork. The tour de force was removing the industrial grey 90's carpet and installing oak wood plank floors which really transformed The Loft and at the same time showed off Michael's collection of vintage furniture and objects that he collected throughout his lifetime. 
Michael was a multi-talented fashion designer and did amazing silk prints and was also a professional colorist, so I had my work cut out for me to work with Michael on fabric and color choices. Of course, we locked horns at times, but we had a great time with the renovation and he was very happy.
The Loft also acted as my Design Studio for KGD Interiors… it was in the middle of the Flatiron / Chelsea district in NYC which is now the new center for Architects and Designers and perfectly suited for all my professional trades from furniture to kitchen, appliances, tiles, lighting and plumbing showrooms. I could run out and meet clients and pull together a renovation within a few days. 
The light was fabulous in The Loft with huge windows on four exposures and 12-foot trees.
Michael Katz's NYC Loft: Before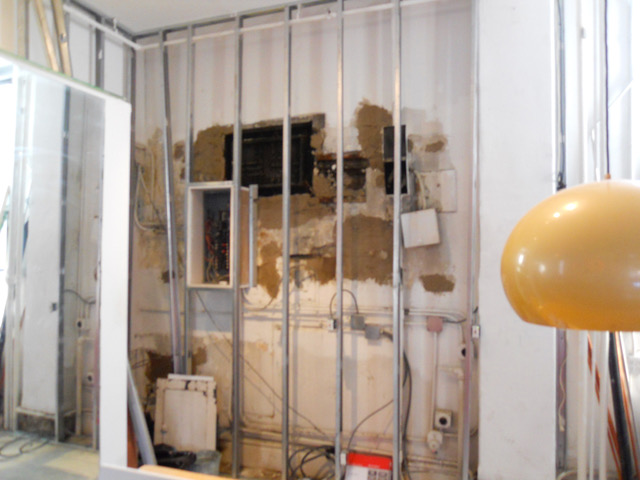 To discuss your residential or commercial interior design project contact Kevin Gray Design at 305.751.4263.