Living in Miami, I was called to meet a client for a new open kitchen.
After we discussed the open plan kitchen and renovation process, the client discreetly said, "We need another dishwasher, double sinks, and please ask your supplier about Sabbath Mode appliances."
That was the start of my Kosher Kitchens, complete with a warming drawer and extra cabinets for china and silver! I embraced the new challenge, and I went on to do many more Kosher kitchens for their friends and neighbors in the building 
I decided we should conceal everything that looked double, as we'd have too much stainless steel showing, so I used panel fronts to hide dishwashers, dishwasher drawers, and the warming drawers in the lower cabinetry. 
We used man-made porcelain or quartz countertops instead of forbidden Italian marble and LED lights all in keeping with the Sabbath. 
Kosher Kitchens are the soul of the house, and I was happy to provide all the new details for what I call Kosher Chic! 
Kosher kitchens require plenty of space for 2 of each appliance. Designing a Kosher-friendly kitchen requires planning and thoughtfulness to provide proper food storage and preparation while incorporating style and design. Kosher-friendly appliances with a Sabbath Mode eliminates lights and digital displays and small appliances are hidden behind drawers.
Kosher kitchens not only require double the appliances, but they also need additional storage for double silverware, dishes, bowls, pots, pans and glassware.
Double the kitchen appliances also means double the electrical and plumbing needs, so a standard kitchen layout needs to be totally redesigned.
My Kosher Chic Kitchen was a success, my clients were very happy with their kosher kitchen, and I went on to design many more for their friends and family.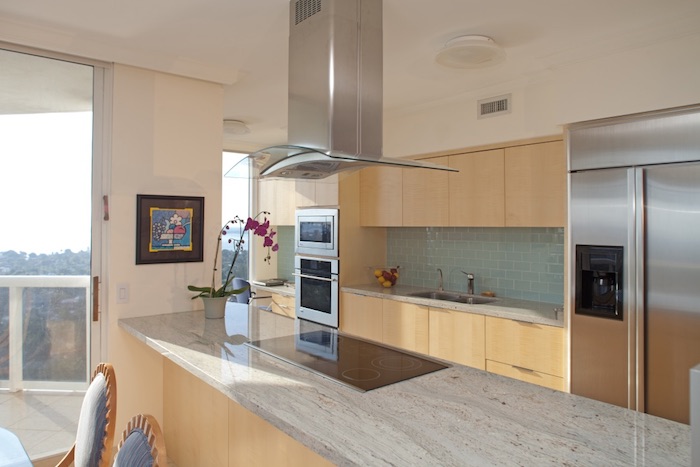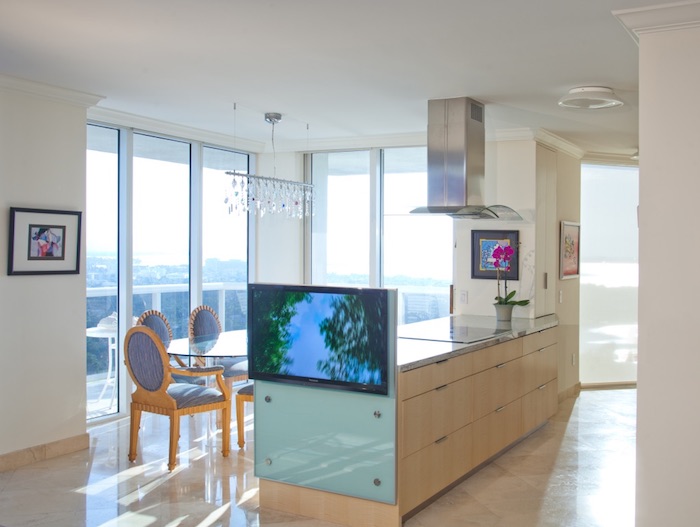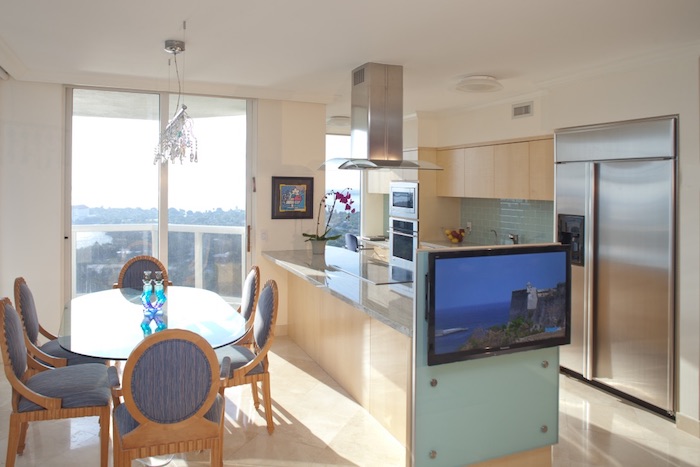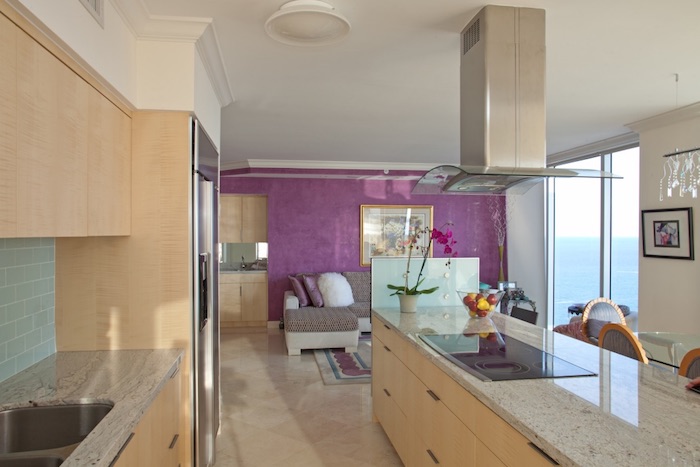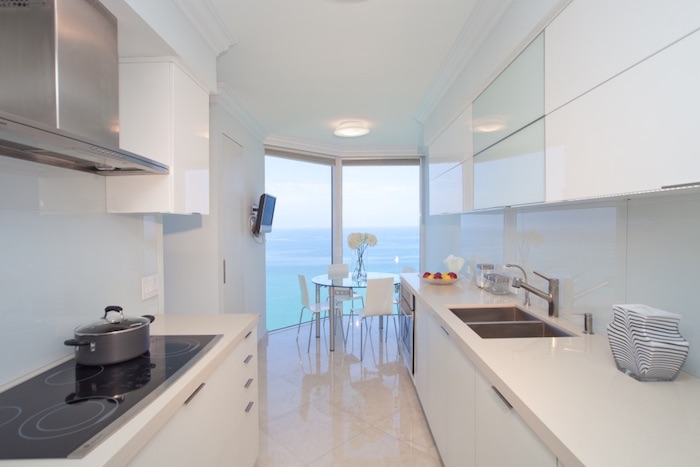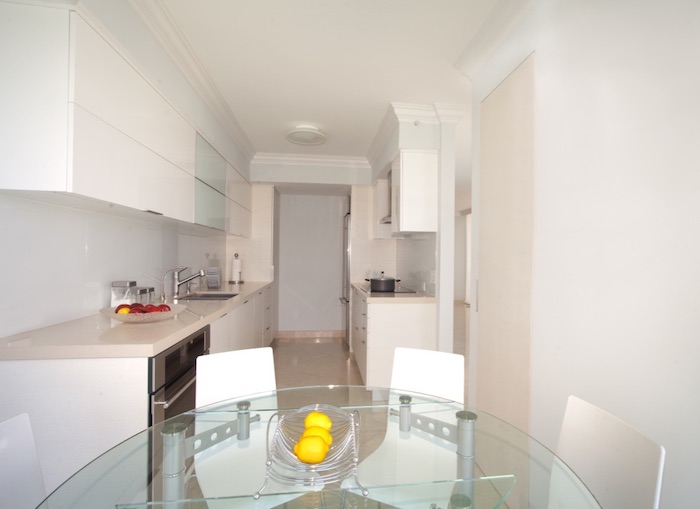 Interior Designer Kevin Gray
Kevin Gray
 is an internationally celebrated interior designer, known for transforming interiors into timeless and unique environments for the most discerning clients in Miami, New York, and Europe. His interiors showcase signature designs that are understated yet sophisticated, straight-forward, elegant and functional. Clean lines and simple but well-crafted furnishings, with an attention to texture and the highest quality materials, are Kevin Gray Design staples. Clients say that the key to Kevin's success is his collaboration with the best architects, craftsmen, and builders. and, while beautiful rooms are Kevin's first consideration, client service, project management, and attention to detail are of the utmost importance.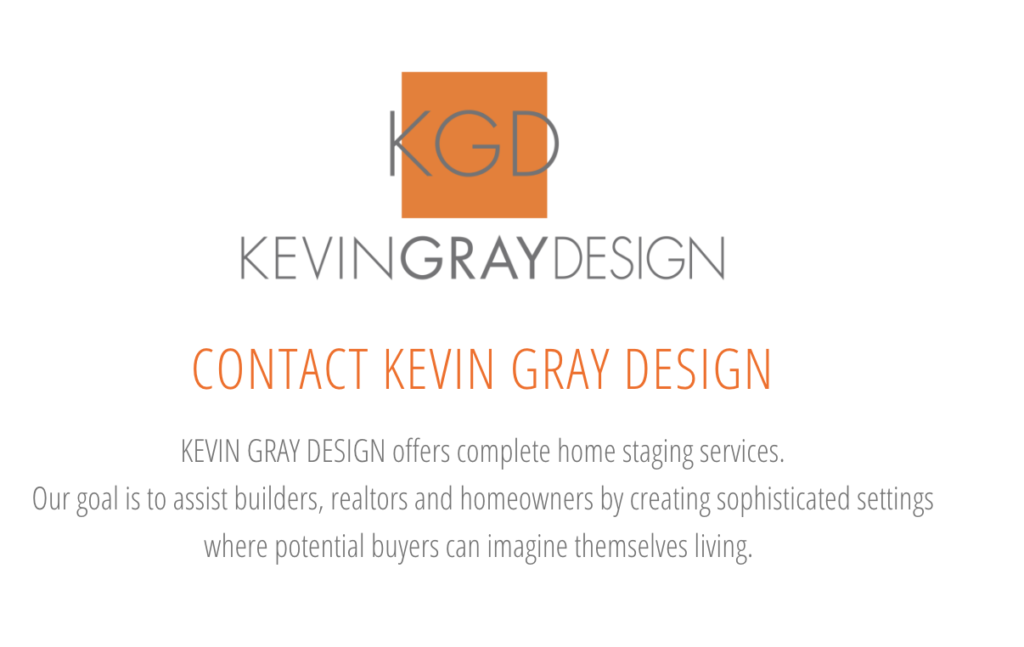 720 Northeast 69th Street
Palm Bay Towers – Suite 11W
Miami, FL 33138
T: 305 751 4263
F: 305 751 4287