The featured image portrays interior lights streaming from the new home as the day darkens. 
Design Greetings From Aix!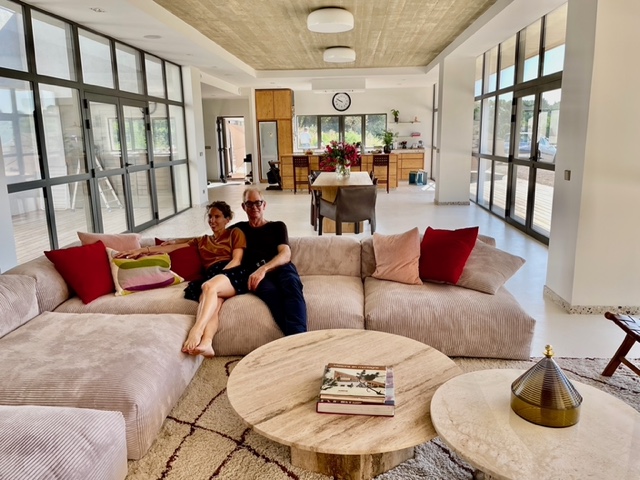 Kevin with his client and friend in the new house's Grand Room
In July, interior designer Kevin Gray visited a hillside overlooking the Saint-Victoire mountain in Aix-en-Provence, France, where he was charged with overseeing the design of an "eco-friendly, underground house" for his friend's daughter and her family. Covid has delayed the arrival of some materials, so Kevin Gray Design has yet to finalize the kitchen cabinetry and terrazzo for the kitchen island, and some furniture will later be swapped out with some of Kevin's signature finds. Kevin worked with FLOS lighting and used the Smithfield light for the Grand Room, and recessed rectangles elsewhere.
Kevin designed the new home with an open courtyard to the land above to provide air and light for the bedrooms and bathrooms below ground, and Kevin will add planters with large local plants.
"With some of the home's living spaces below ground, the house is light, open, and airy and uses eco-friendly materials to conserve natural resources."
Eco-Friendly, Underground House in Aix-en-Provence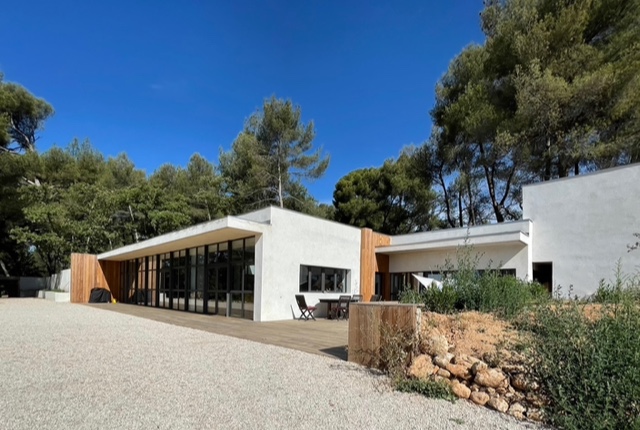 The open courtyard provides air and light for the below-ground bathrooms and bedrooms. 
The new home was built on the orchards of the family's 1972 mid-century ranch-style home complete with terracotta floors, mosaic pottery accent walls, pools, tennis courts and gardens. The house is decorated with signature 1970's Italian furniture and Murano chandeliers and sconces, which will tie together the new house with the original home.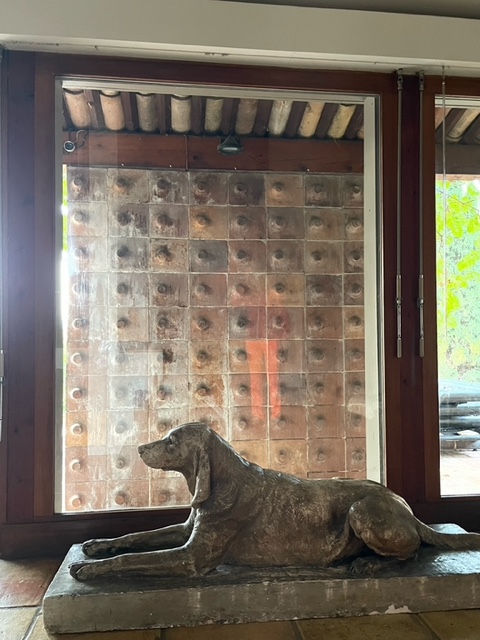 The house features Kevin's signature mix of modern interiors complemented by vintage and antique pieces and unusual finds. 
Interiors of New House in Aix-en-Provence
The Grand Room in the new home expands the full width of the house and features FLOS lighting.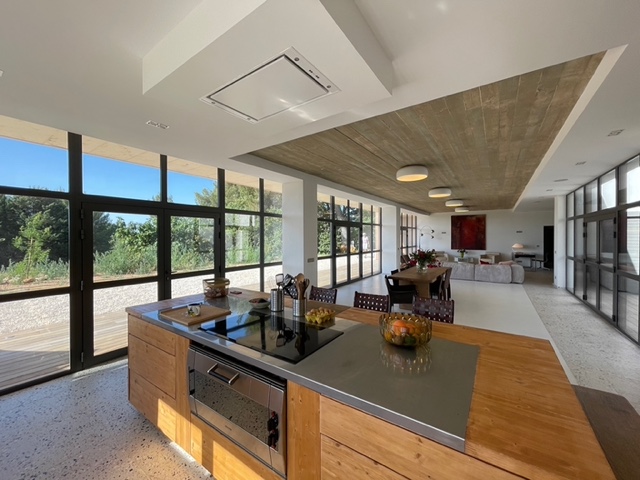 Natural light streams in from both sides of the new home.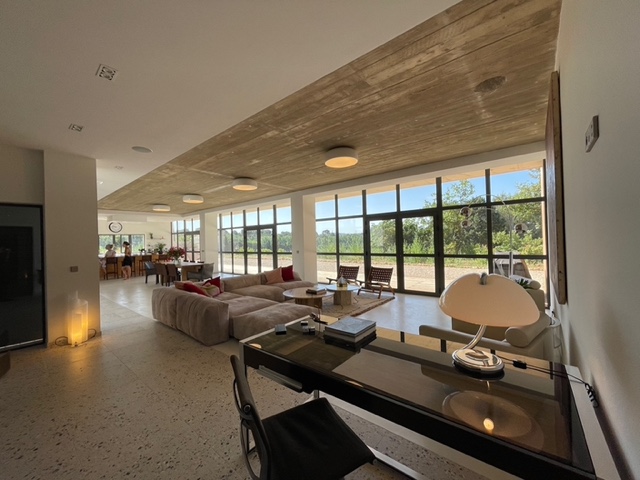 The interior of the new home provides expansive views.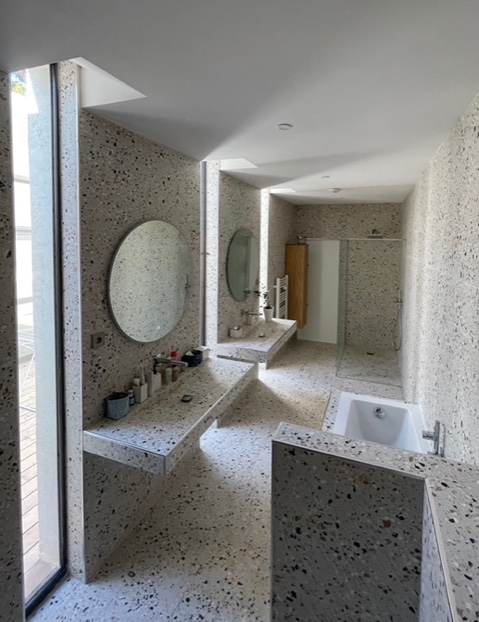 The interior of the new home provides expansive views.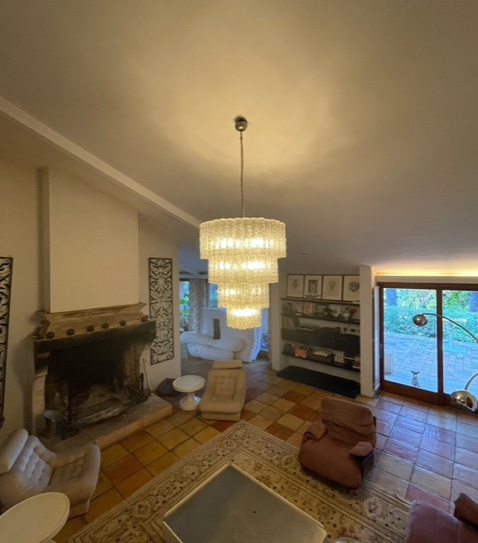 The original 1972 home features terracotta floors and a Murano chandelier from the 70s.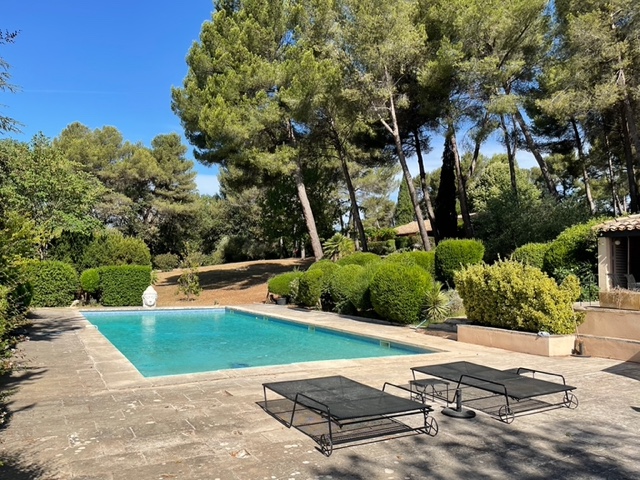 The original home's pool area.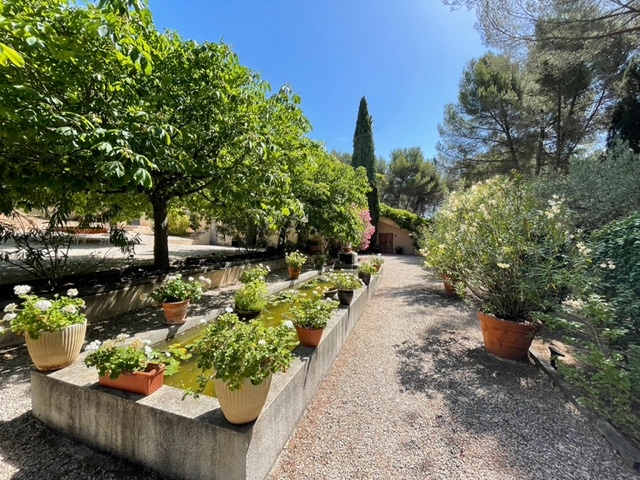 The compound's terraced gardens.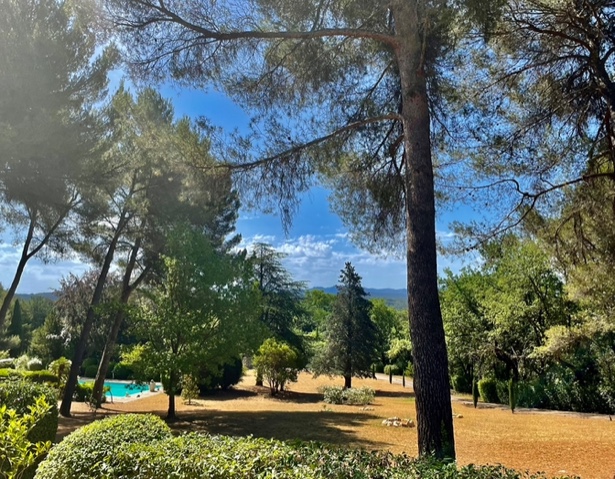 Stunning views of the French countryside.
Creative, Fresh, Innovative:
Contact Lighting, and Interior Designer Kevin Gray
Kevin Gray is an internationally celebrated Lighting and Interior Designer, known for transforming interiors into timeless and unique environments for the most discerning clients in Miami, New York, Washington D.C. and Europe. His interiors showcase signature designs that are understated yet sophisticated, straight-forward, elegant and functional. Clean lines and simple but well-crafted furnishings, with an attention to texture and the highest quality materials, are Kevin Gray Design staples. Kevin is known for his sensibility of style by mixing the unexpected with unique vintage pieces and fabrics. Clients say that Kevin's key to his success is his trusted history of collaborations with the best architects, craftsmen and builders
720 Northeast 69th Street
Palm Bay Towers – Suite 11W
Miami, FL 33138
T: +1 305 751 4263