Modern Style Custom Guest House in the Florida Keys Showcased on SoFlo Home
Interior Designer Kevin Gray and the KGD team built a custom guest house in Modern Style when he restored a mid-century oceanfront home in Tavernier Key in the Florida Keys. The guest house design won approval 5-0 from the landmark commission for the Preservation of the Florida Keys.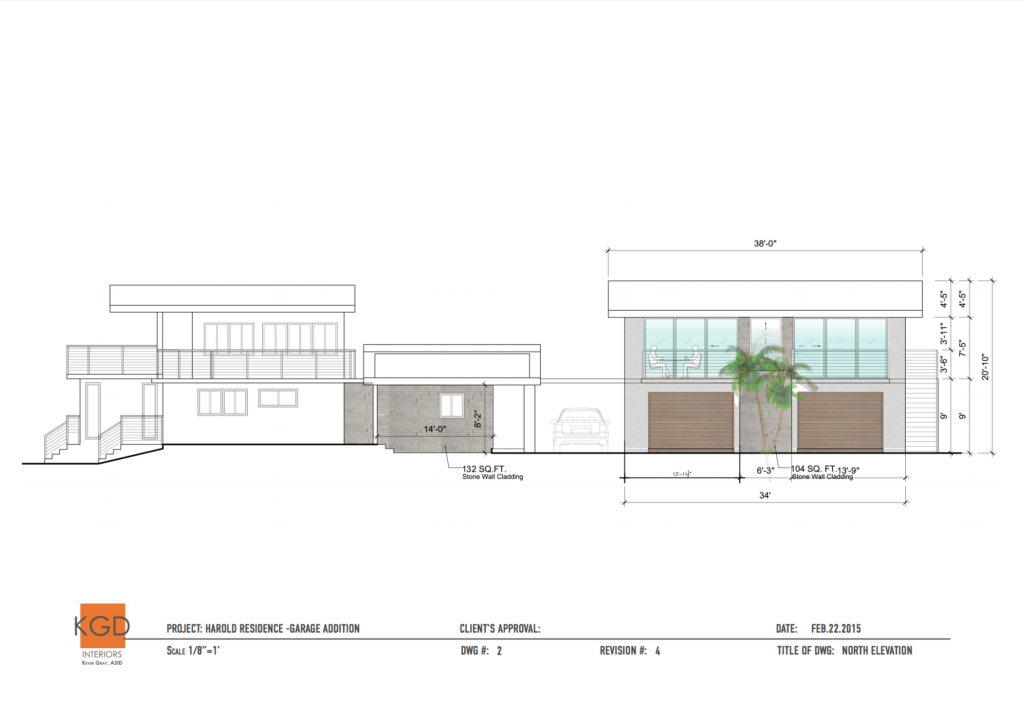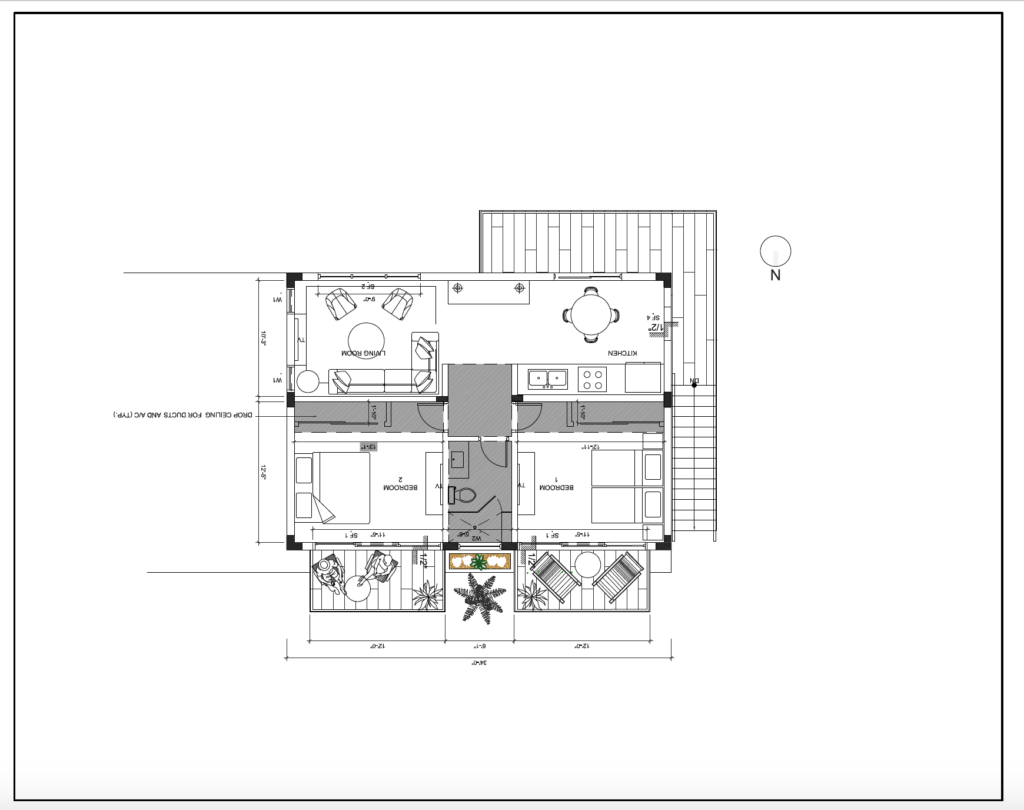 Kevin took a 1950's beachfront home compound in Key Largo, which was heavily altered-in the '80s, and completely gutted and restored the home to its original Mid-Century glory. The home features two boat docks and a private beach. When you live in Florida, you expect visitors. And what better way to treat your guests than to design a guest house where you and your visitors can spend time together, and comfortably enjoy your privacy!
The team at Kevin Gray Design was honored and thrilled that SoFlo Home Project selected our Florida Keys oceanfront gut and rebuild on Key Largo to profile on the TV show, which aired July 20 at 11 am on Chanel 10 (WPLG), and features design expert Martin Amado who transforms homes and lives throughout South Florida. Scroll down to watch the video!

Guest House
 Photography by Robin Hill
KGD and team custom-designed the new guest house in Modern Style, which won approval 5-0 from the landmark commission for the Preservation of the Florida Keys.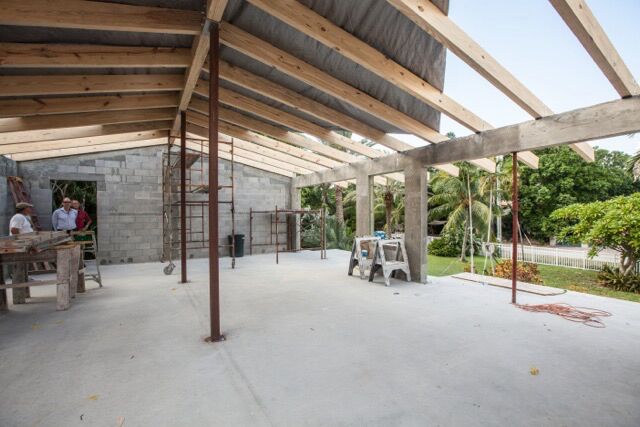 Guest house custom-designed by Kevin Gray
Kevin and his team took over the roof area of the existing 2 car garage and designed a two-bedroom guesthouse with a bathroom, living room, kitchen, and dining area. The entire ceiling of the guest house was pitched to a soaring 18 feet to align with the main house master bedroom and used oak planks which were left exposed and coated with flat sealer. Each of the two bedrooms has private terraces with large sliding doors overlooking the garden courtyard and out to the ocean and breezes.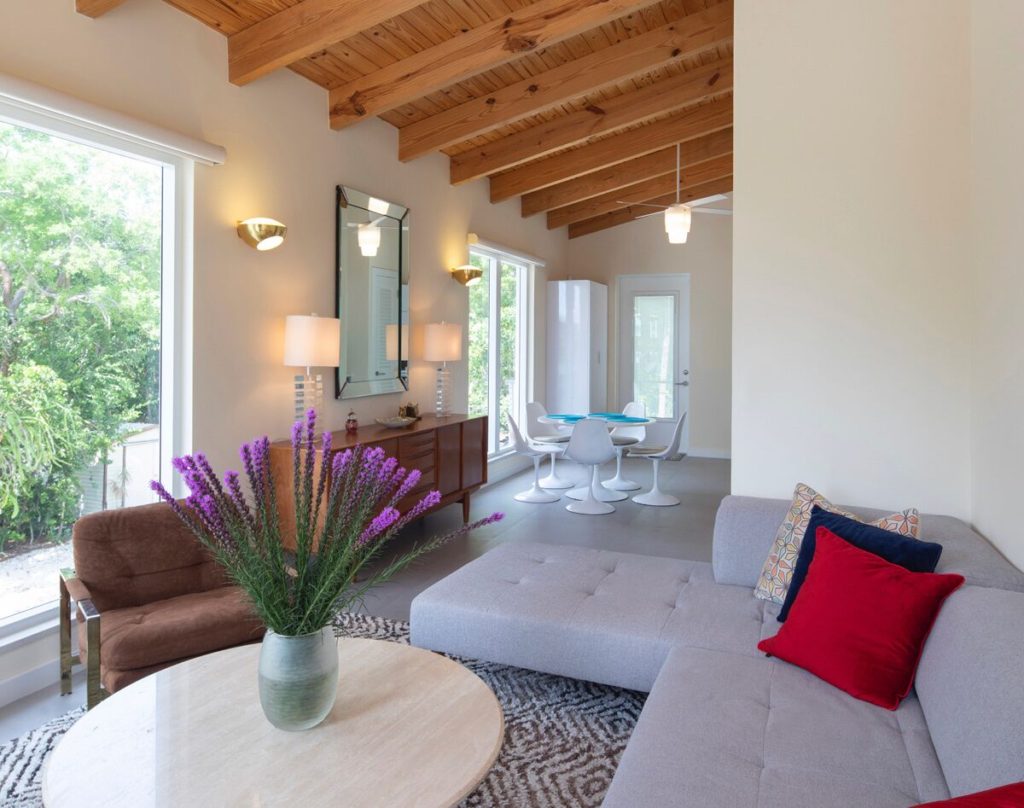 Guesthouse with mid-century and modern furnishings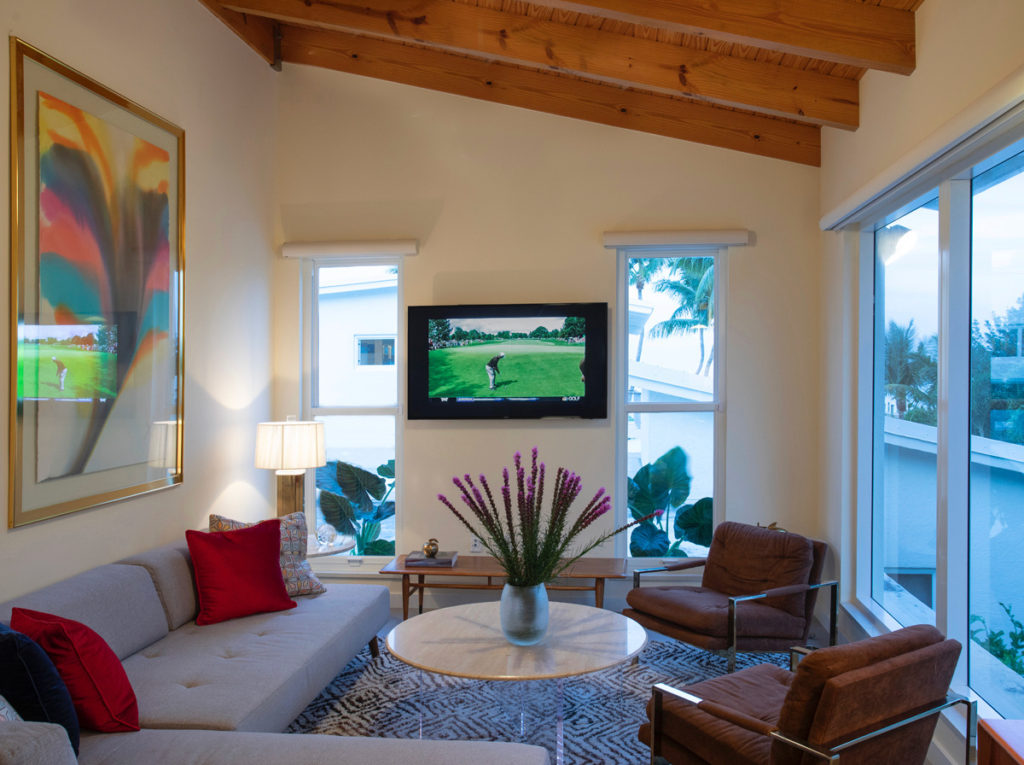 Guesthouse with a garden view overlooking the ocean  
The existing 2 car garage underneath the guesthouse was reconfigured to align with the terraces above and KGD added new horizontal Reysta recycled wood doors, reconfigured to align with the upper balconies.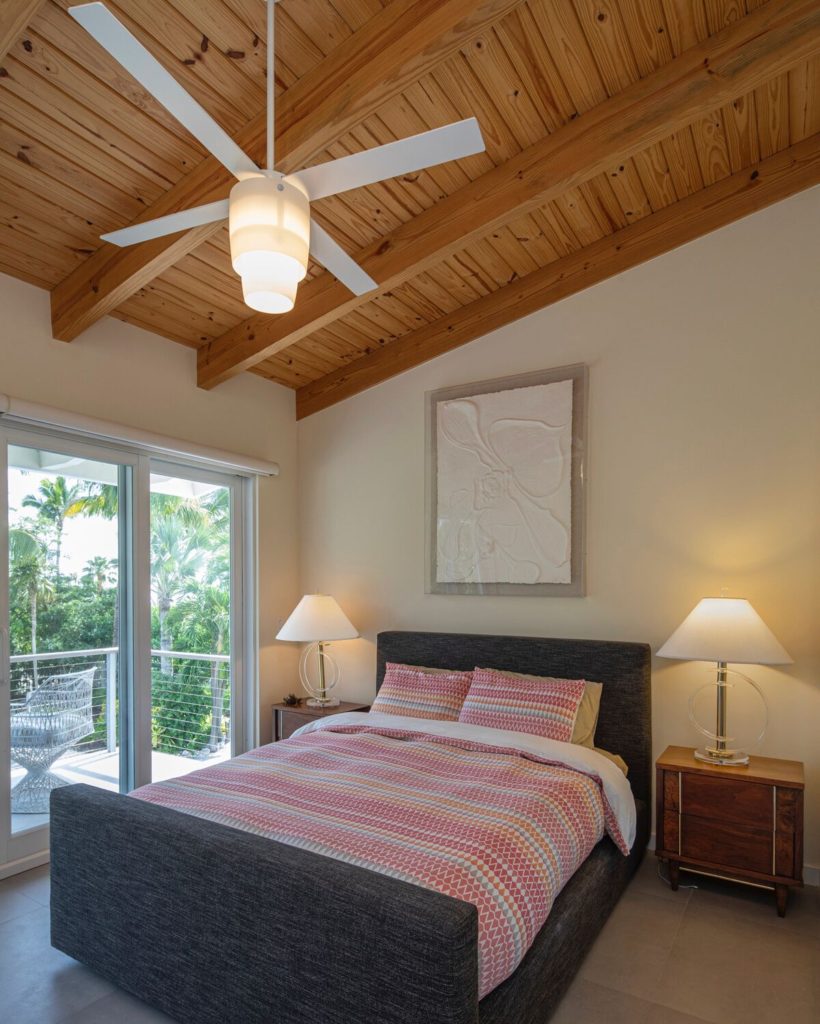 Guesthouse bedroom with private balcony
Each of the guesthouse bedrooms has a private balcony. 
All new impact windows and doors were installed throughout and central air conditioning was installed. Concrete porcelain floors and motorized solar shades were installed in the guest house. Ceiling fans with lights were added to all rooms.
The guest house has a mix of Modern and Mid-Century furnishings from Fontana D'Arte, Max Ingrand, Milou Bauman and Paul Frankle.
Before & After
The #BeforeAndAfter photo demonstrates the extent of the transformation to this now beautiful and welcoming home.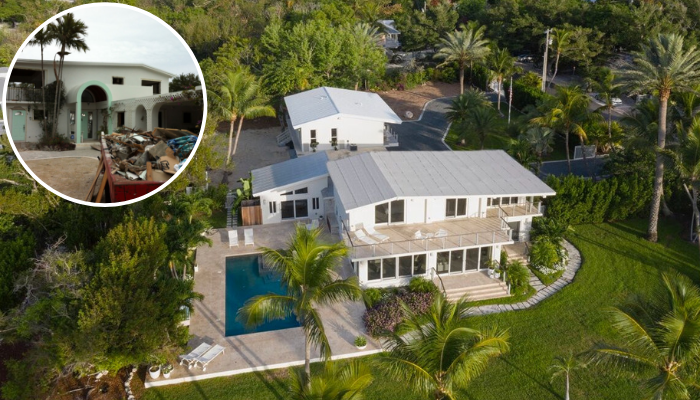 BEFORE & AFTER: Guest House and Tavernier Key Home Restored by Kevin Gray Design 
Watch SoFlo Home Featuring Tavernier Key Restoration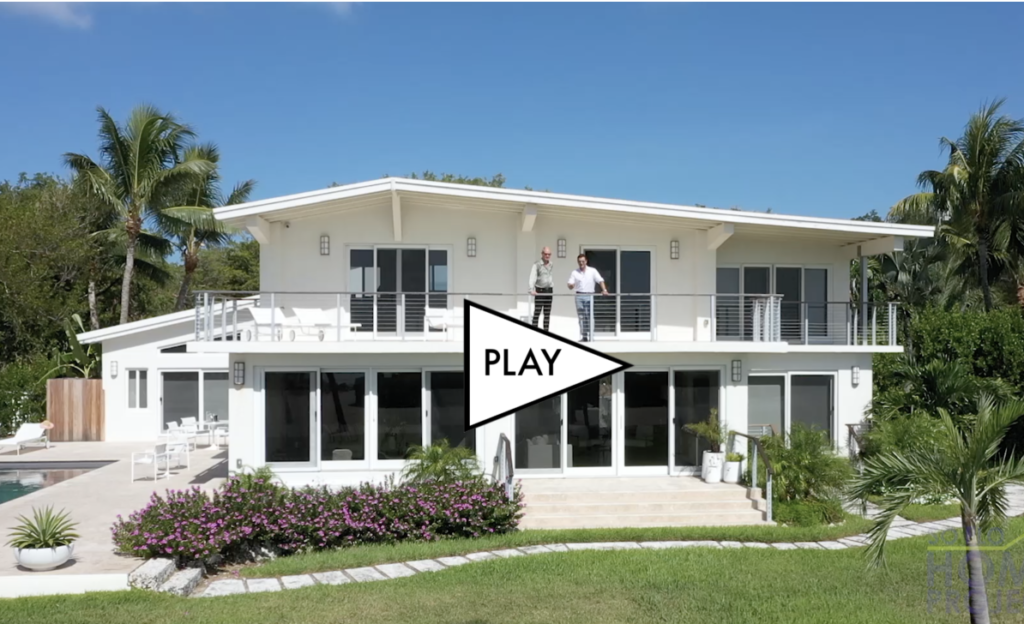 See more: Key Harbor, Florida Keys Gut Rehab by Kevin Gray Design