Livability is the key to creating a luxury home that works for you and your family, says interior designer Kevin Gray.
Interior Designer Kevin Gray released his top interior design trends for 2021. People are spending more time at home than ever before, and livability is the true luxury that defines 2021 interior design trends, says Kevin. Healthy living with dedicated yet flexible spaces that function for the entire family is key to home design. Many families will be living differently in 2o21:
Home Office: one or two per home 

Vacation home driving distance away so there is no air travel 

Relocate to a warmer climate to be outdoors year-round
"Livability is the key to creating a luxury home that works for you and your family. 2020 showed us that people need to live differently, and that will continue into 2021 and beyond," said design expert Kevin Gray. "Livability is more than having a beautiful space, true livability means your home must be functional, as well as beautiful. Many people made temporary changes to their homes in 2020, but now are planning major changes in 2021 to improve their home's livability and functionality"
The keys to giving your home livable luxury in 2021 are creativity, fresh ideas and innovation.
Here is what Kevin Gray sees as emerging interior design and remodeling trends in 2021:
1. Home Office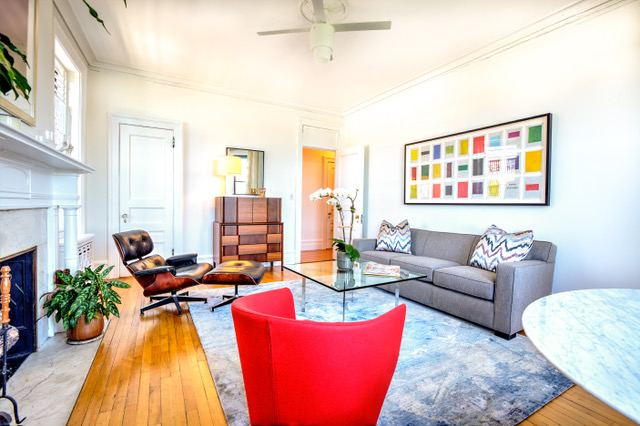 Today, people are spending more time in their home than ever. A dedicated home office is not just a luxury, for many Americans who work from home it is a necessity. Whether you are self-employed or your workplace office is closed indefinitely or if you split your work-life between the office and home, working from home is a lifestyle that many of us will practice for years to come.
Some families will require multi-purpose flexible home offices that be used for spouses who both work from home, can convert to a guest room or to a TV room on the weekends. Storage and easily accessed technology such as printers, charging stations, dual monitors, and enhanced set-ups for video calls are essential to creating a home office that functions for modern families. 
See Kevin's 7 Home Office Design Take-Aways 
2. Indoor-Outdoor Living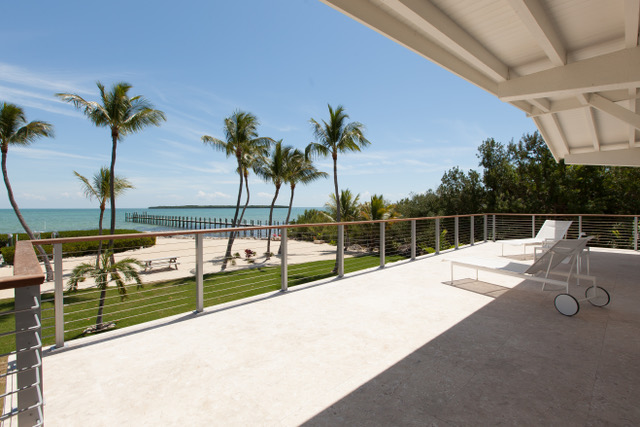 Homes with a seamless transition to outdoor spaces provide a feeling of spaciousness and allow for easy socializing, entertaining and exercising. Walls that directly open up from the indoors to outdoors – such as garage-type doors or bifold patio doors – improve our quality of life. Outdoor living at home enhances livability provides a healthy lifestyle. 
Whether your outdoor space is a small patio or balcony or a lush private backyard, outdoor living space is important to provide a healthier lifestyle and mindset. Families can use outdoor living spaces to entertain guests or to enjoy their staycations, and want to invest in quality furniture, lighting and heating such as firepits and propane heaters. Investing in a gazebo or overhead covering, an outdoor kitchen and TV, along with ample electrical outlets, brings new purpose and useability to outdoors spaces.
3. Walls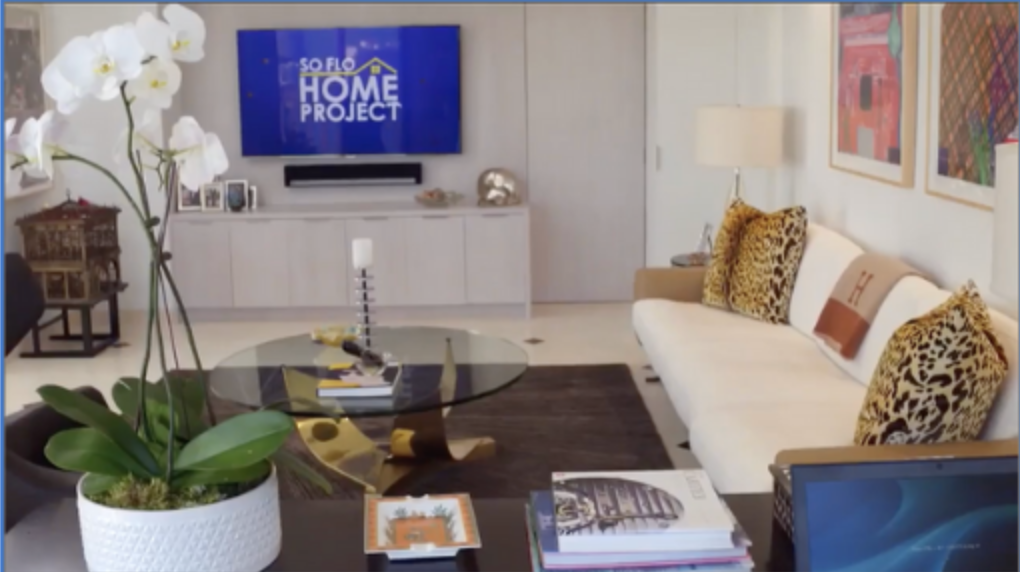 The design trend of removing walls to create open spaces has changed to provide more families with separate spaces for school, work and recreation. Everyone gathered around a massive kitchen island where children are homeschooled and parents work from home was a short-term solution. Today's livable homes need separate, multi-functional spaces that can be created with permanent walls, sliding walls, or by incorporating design features that give the illusion of privacy.
When its not possible to create permanent walls, pocket doors are an ideal option to create walls in an open area so that privacy is available when needed for work and school, but the space becomes open for family time in the evenings and on weekends. Strategic placement of desks, bookshelves and consoles can provide an illusion of privacy.
In many homes unused space can be repurposed for a home office, gym, school room or recreation area. Strategic remodeling can give garages, basements and attics a second life. For homes with spacious backyards, separate 1 room structures can be added as an office, hobby space, workout area or guest room complete with a private bath and kitchenette.
4. Incorporate Technology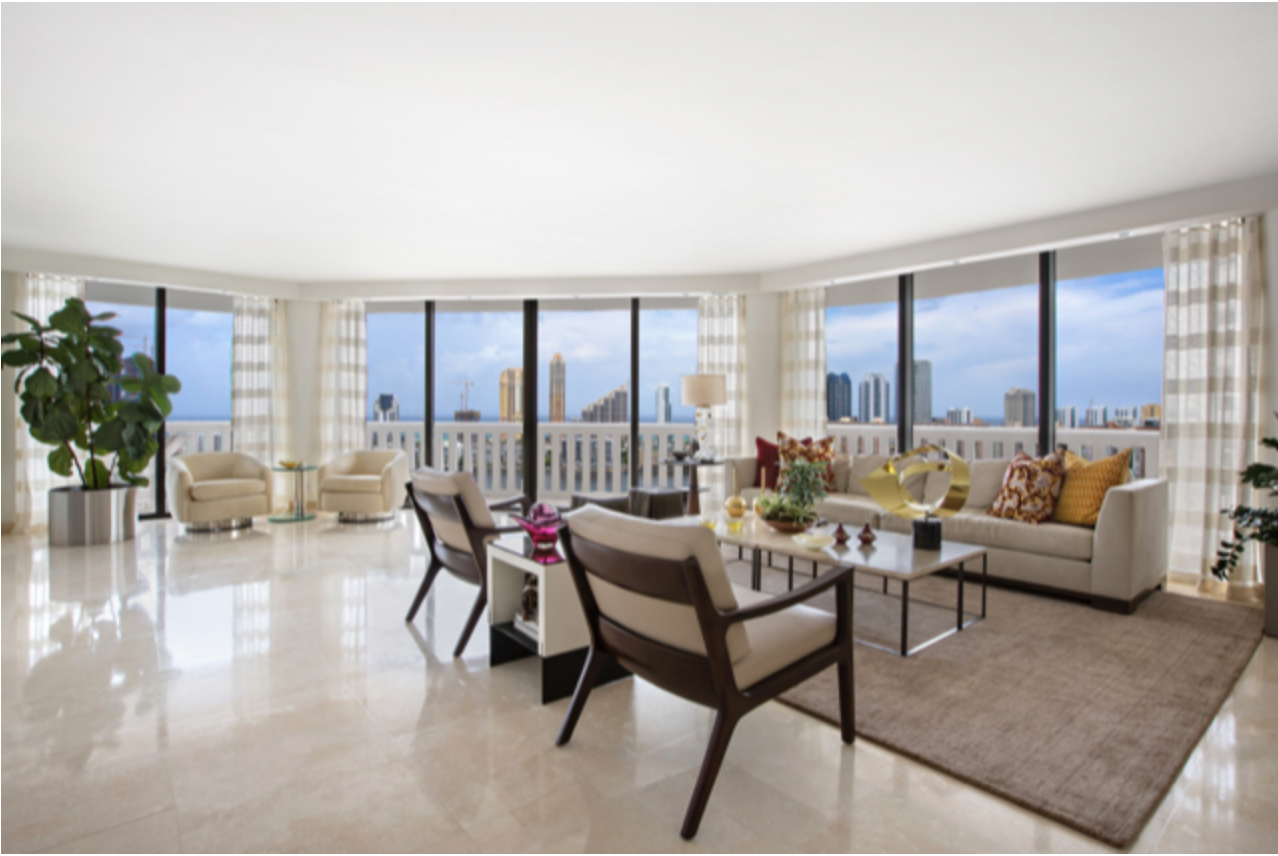 Previously, a smart home was defined as using devices to handle tasks such as turning on lighting or adjusting the thermostat. Today's smart home needs to design for the gadget apocalypse of devices needed to work from home, remote school, recreation and entertaining at home such as multiple laptops, printers, tablets, gaming consoles, charging stations, wifi boosters and cables. 
Homes can be remodeled to include ultraviolet laundry rooms for disinfecting clothing, state-of-the-art technology in home theaters and gyms, water and air filtration systems and high-tech bathrooms with heated floors, saunas and smart toilets.
5. Serenity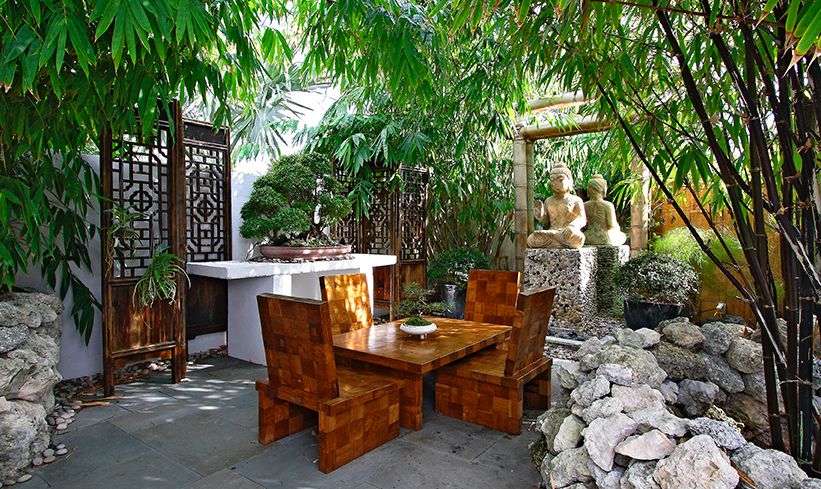 More than ever, our homes are our sanctuary. Whether you live in New York City or Miami Beach, in 2021 we will be spending more time at home. Designing serenity and safety into our home is key to peace of mind. Keyless entry, facial recognition and smart security systems provide a real but conveniently enhanced security.
"Creating a truly livable home is the ultimate luxury. Strategic interiors incorporate livability into design," explained Kevin. "Whether you're building a new home from scratch, undergoing a gut renovation, remodeling or staging a home for sale, today's homeowner understands that true luxury is more than an elegant interior, it's about having a home that works for how we live today."
About Kevin Gray
ASID Interior Designer Kevin Gray is the Founder and Senior Designer of Kevin Gray Design whose sophisticated designs have been featured in numerous lifestyle magazines, TV shows and design industry publications. Based in Miami and serving clients in New York City, Washington D.C. and South Florida, KGD provides clients with gut home renovations, whole home and space remodeling and luxury staging. Kevin's interiors showcase signature designs that are understated yet sophisticated, straightforward, elegant and functional. Clean lines and simple but well-crafted furnishings, with attention to texture and the highest quality materials are Kevin Gray Design staples. Clients say that the key to Kevin's success is his collaboration with the best architects, craftsmen, and builders. 
While beautiful rooms are Kevin's first consideration, client service, project management, and attention to detail are of the utmost importance. 
720 Northeast 69th Street
Palm Bay Towers – Suite 11W
Miami, FL 33138
T: 305 751 4263
F: 305 751 4287