Decorating for the holidays can be overwhelming, especially when you're short on time! Whether you're decorating for seasonal entertaining or to bring holiday cheer to your family, there are many decisions to make – a theme, your color palette, which rooms to decorate, where to buy your decorations and how to pull it all together so it looks festive, not tacky!
Interior designer Kevin Gray recommends that your decorations should reflect your style for the holidays and compliment your current home design style. The idea is not to look commercial. Not flashy, but to show one's own unique style which is Kevin's philosophy on all his decorating and renovation projects.
Designed in Paris in 1981, this candelabra was exhibited at the Paris Gallery Neotu that year. It has since remained in Kevin's possession and he uses it for holidays and dinner parties. Each year, Kevin transforms the candelabra with seasonal colors and objects. Do the unexpected and use a multi-colored pink ribbon and chartreuse glass ornaments (as opposed to dark red ribbon and gold ornaments)!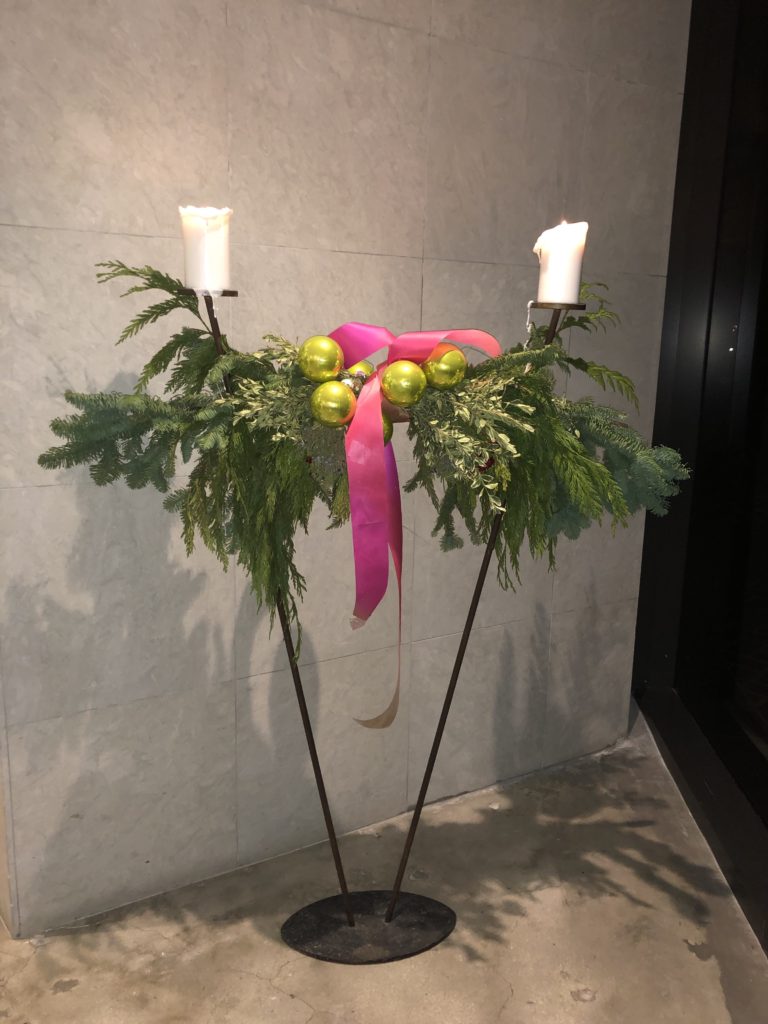 Holiday Home Staging
If your home is for sale during the holidays you have special holiday decorating needs. Your decor should meet your family's needs while also staying clean and neutral to appeal to potential buyers.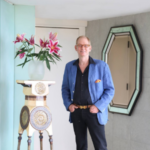 Yes, if your home is for sale you can still decorate for the holidays! When your home is for sale during the holidays, people need to imagine themselves there and their future lifestyle. Keep your holiday decorations simple and elegant to appeal to everyone, and use seasonal decor to stage your home for the festivities.
– Interior Designer Kevin Gray
WATCH! Design Flashback
AMC- IBERIA filmed this Central Park West apartment in New York City designed by Kevin Gray and styled for the holidays.
Does your home need decorating or staging?
Call 305 751-4263 or email us at [email protected] for a complimentary assessment and estimate.