Gut Renovation of 2 NYC Condos Creates a Loft-Like Upper East Side Apartment
Project: Renovate Condominium Converted in Late 90's from a Pre-War Upper East Side Storage Facility
Part 1: Before, Demo and Move-In: Kevin Gray's gut renovation of 2 NYC condos to create a single loft-like luxury apartment
A loft on the upper east side – why not? Interior Designer Kevin Gray was asked to transform this New York City upper east side condo. The original pre-war storage warehouse was renovated into builder-grade condominiums in the late 90's: cherry wood floors laid out in small pieces that should have been a herringbone pattern, brown marble bathrooms, chrome make-up mirrors, drop ceilings, cookie-cutter kitchens, cheap bi-fold door closets and a minuscule master shower – your usual nightmare. The apartment had light and a dining room window with no real view. 
The owner had originally wanted a downtown loft in NYC, and told Kevin he fell in love with this upper east side neighborhood (Zabar's is in the building!). Kevin did the unexpected and did joined the two living rooms and created a downtown loft on Manhattans fashionable Upper East Side. 
Kevin Gray was given the task to transform this NYC UES apartment and did the unexpected. Here's a peek inside as the project gets underway: 
BEFORE
GOALS:
Create an open, loft-like space.

Bring in the light!

Maximize wasted spaces.

Design a new, functional layout.
Two apartments were combined into one: a one bedroom and a two bedroom unit. To reach one of the apartments there was a 20-foot long hallway, and therefore no view until you were 20 feet inside. Then voila! You have a view.
Kevin gutted all the walls, raised the ceiling and added a tray ceiling; and partially closed off the kitchen and then partially re-opened it on the other side. (See Kitchen Before) Kevin sealed a kitchen window with no view and created a window on the other side of the kitchen for a better view.
DEMO
We enlarged the master bathroom by finding dead space behind the walls of the master shower then extending the glass partitions. We took out the sheetrock privacy panel room dividers and re-did them in an edged glass. We converted one sink into two sinks. 
Kevin's Design Advice: 

Two apartments put together usually never works unless it is a gut renovation. In this instance the two living rooms were back-to-back so we were blessed that we had only one support column. 
MOVE-IN
Kevin promised his client he could create a loft in this wonderful neighborhood. And he did – the client is thrilled! Next on the agenda is furnishing and accessorizing the apartment with both new pieces and from the client's current furnishings. 
#WatchThisSpace for the reveal of the transformed and decorated NYC upper east side condo conversion!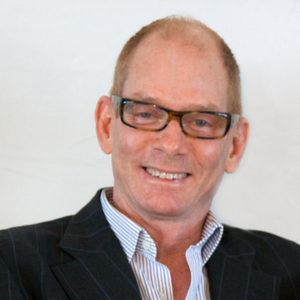 Kevin Gray is an internationally celebrated interior designer, known for transforming interiors into timeless and unique environments for the most discerning clients in Miami, New York, and Europe. His interiors showcase signature designs that are understated yet sophisticated, straightforward, elegant and functional. Clean lines and well-crafted but straightforward furnishings, with an attention to texture and the highest quality materials, are Kevin Gray Design staples. Clients say that the key to Kevin's success is his collaboration with the best architects, craftsmen, and builders. While beautiful rooms are Kevin's first consideration, client service, project management, and attention to detail are of the utmost importance.